By Zuli'ah Akinbami
Here comes another International Women's Day. Women's efforts deserve commendation as they continue contributing outstandingly towards efforts aimed at curbing the COVID-19 pandemic and they have taken a stand for equality. 
Women are strongly making their leadership qualities felt across every profession. At regional, national, and global levels, they are now determined to end traditional boundaries that limit their activities and opportunities or stop them from attaining leadership positions.
Also, women leaders are seriously focused on completion of tasks assigned within deadlines. Their attributes have gone beyond being adult female humans that typically have XX chromosomes, capable of carrying a pregnancy and giving birth, rather, they have increased in confidence, building up people in their lives and around them, and they are continuously hungry for growth.
The upsurge of the global Covid-19 pandemic has revealed more of women's kind-heartedness, empathy, and solidarity towards lifesaving.
A midwife at the Lagos State Primary Health Care Board, Oyenola Kehinde Oluwafunmilayo, is one heroine who affirms the presence, roles and efforts of female health professionals amidst the COVID-19 pandemic. Below is a short conversation I had with her. Read on for some inspiration…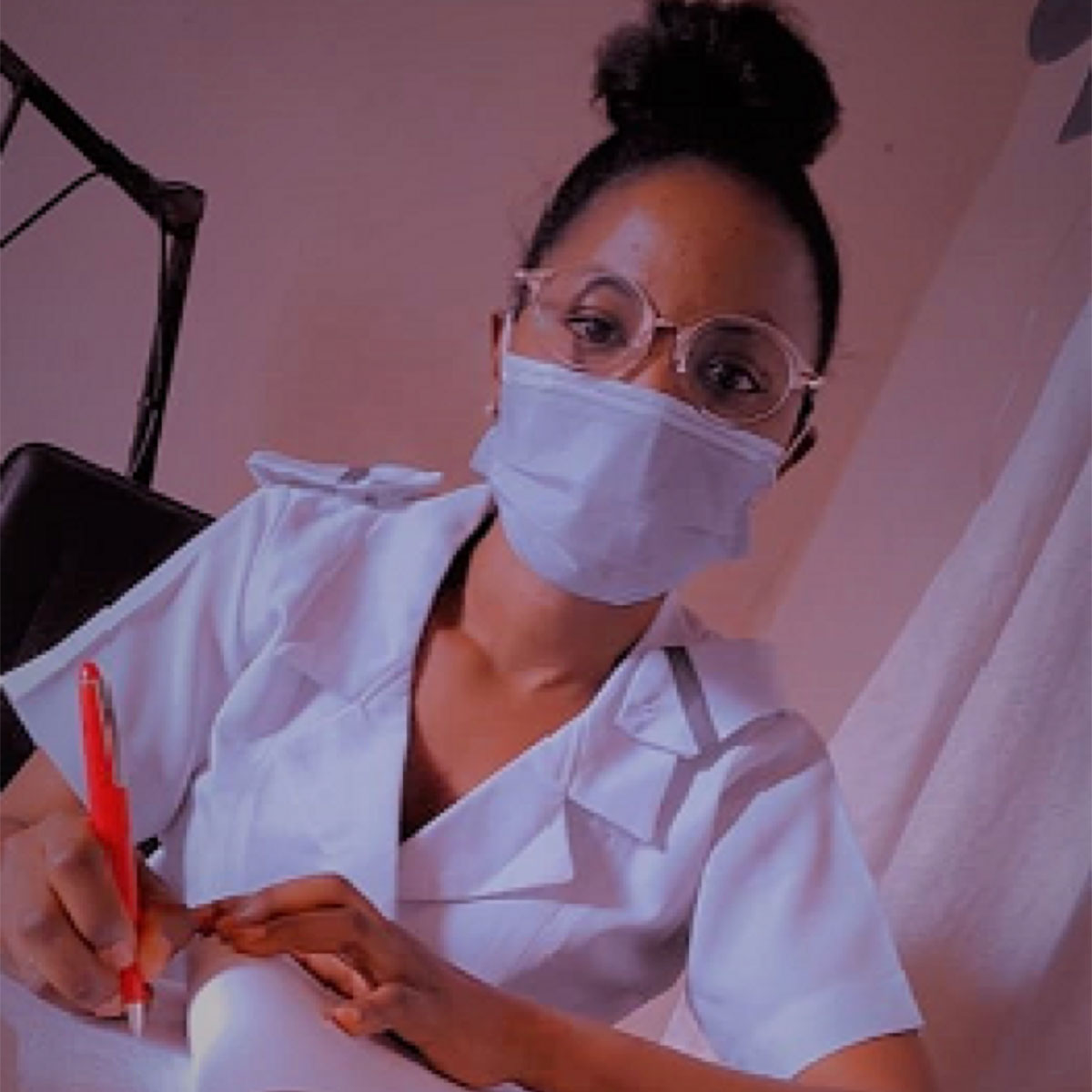 What does it mean to be a woman?
Being a woman means having a strong sense of identity, accepting your body as one that adapts and changes over time, being confident, and building up the people in your life. It means you have the wisdom to be grateful for what you have while still being hungry enough for growth.
What does it mean to be a woman in a position of leadership?
It means pushing boundaries by utilising their strengths and leadership qualities – in skill, knowledge, experience and emotion. They are pursuing the things they want from their job and their career, not waiting for it to come to them. The key is confidence in all their resources and abilities, not just those represented on paper.
Amidst COVID-19 pandemic, how do you define a woman?
During the pandemic, I will define a woman as a strong person who is dedicated to their community service – and as someone who tries to balance between their reproductive health, social and economic well-being.
A further distressing challenge facing women during the pandemic is that the risk of intimate partner violence, sexual harassment, and abuse of women and girls is exacerbated under lockdowns.
Do women succeed in achieving equal rights with men in a COVID -19 world?
It was bleak, because the outlook for women in the face of this pandemic is devastating. However, it was inspiring because I felt a collective desire to tackle problems head-on. Let me be clear: The longer-term impact of the COVID-19 pandemic will not be equal for women and men. We are currently experiencing the biggest setback in gender equality for a generation.
This pandemic is having a deep impact on women and is throwing away decades of hard-won battles both in terms of gender equality and women's economic rights. COVID-19 has seen the burden of unpaid care work on women significantly increase around the globe. There has also been a sharp rise in gender-based violence as a result of the worldwide lockdown. Women are also more likely to be in informal and low-paid jobs, and millions have lost their livelihoods overnight.
How will you rate women's presence and efforts around leadership, especially, during the COVID-19 pandemic?
Every organisation needs a leader, irrespective of its size and functions. A leaderless organisation is a "muddle of men and machine"; a country without leadership is anarchy; a society without leadership is a violent and dangerous place to live. Then, what is the meaning of leadership? What constitutes leadership?
A leader is a person who influences and encourages a group of people to work towards the realisation of goals.
Women are gradually making their leadership presence felt in entrepreneurship, administration, education, engineering, health, etc, at regional, national, and global levels. Women are now resolved to break the traditional glass ceiling that barred them from entering leadership positions even if they possessed requisite skills and talent to occupy them.
Women leaders are invariably focused on completion of tasks assigned within deadlines. From an operational point, completing day-to-day tasks are necessary to ensure smooth functioning of the company.
To work in collaboration with others is a typical feminine characteristic. Women leaders always promote cooperation and collaboration amongst the team members. In this case, all the members of the team need to be clear of their roles and responsibilities, otherwise, it results in redundant work.
As a trained female health professional, what are your challenges and recovery tactics amidst this fight?
Female health professionals may experience negative psychological states like depression, and burnout more than their male counterparts. I experience work-family conflict to a larger degree than men do, in part because we take on more of the home and parental duties. We have greater chances of being harassed at work and are often less likely to be promoted or move into leadership positions. We are more likely to sacrifice aspects of our medical careers, work less, and earn less money.
As health care workers, we work under conditions of fear and uncertainty regarding our own safety. Lack of personal protective equipment and limited testing capacity are increasingly raising worries among health care workers that they could get infected while providing care and could unknowingly infect their families and other patients. As evidence mounts of the growing numbers of health care workers infected with the virus, the very real safety risks facing health care workers during this pandemic contribute to justifiable fear and anxiety.
I experienced a high level of emotional stress, anxiety, depression and Post Traumatic Stress Disorder (PTSD) during the outbreak of the infectious disease.
I tend to relax and cool off to forget about workloads by having a weekend getaway and going on a spa date.