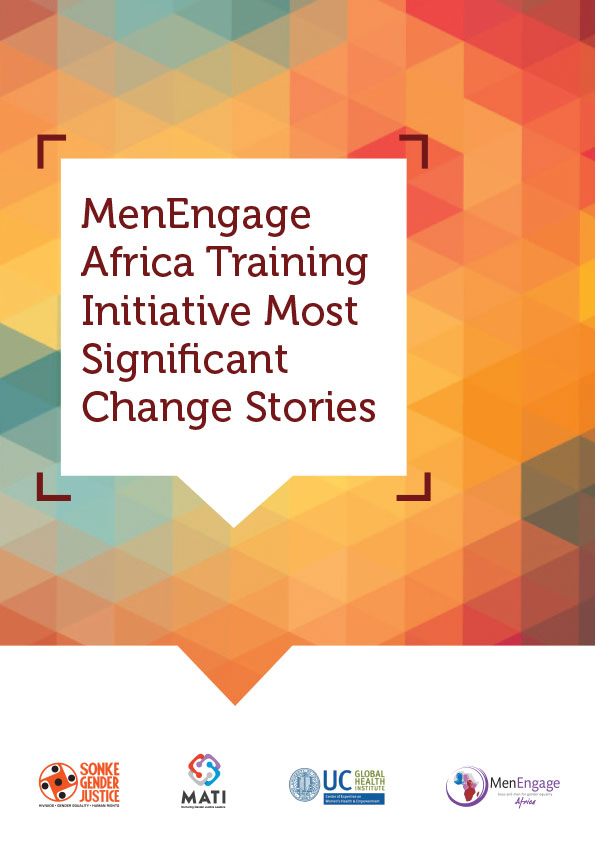 MenEngage Africa Training Initiative Most Significant Change Stories
In this report, a group of MenEngage Africa Training Institute (MATI) alumni share their individual and collective reflection on the key achievements and challenges of MATI in advancing the gender equality agenda on the continent. This report showcases the Most Significant Change Stories that resulted from participating in MATI. Thus, the purposes of this report are three-fold: To deepen understanding of the different outcomes achieved by MATI.
To share top stories of most significant change from MATI alumni.
To highlight the intended and unintended outcomes of MATI.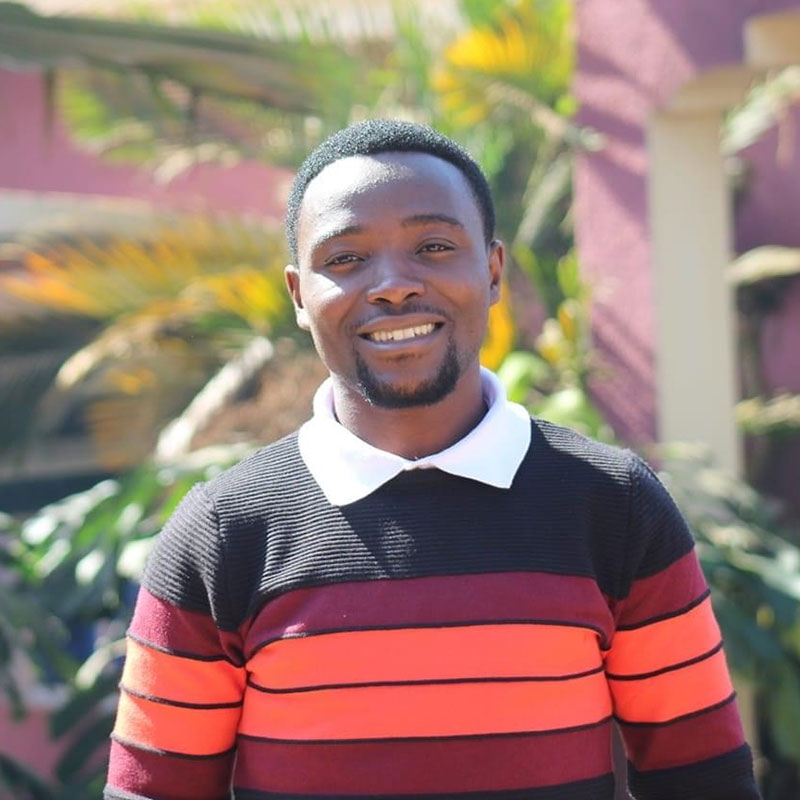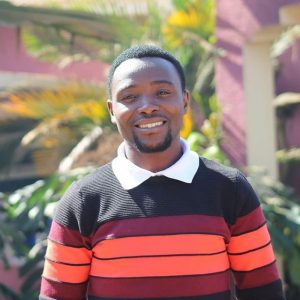 Passionate about gender and development, specialising in programming to promote the rights of vulnerable groups through the creation of empowerment forums
Yared Bagambilana is a MATI Alumni who is passionate about gender and development, specialising in programming to promote the rights of vulnerable groups through the creation of empowerment forums where community members can raise their voices, identify their needs and priorities and work collaboratively towards community welfare. In his previous experience, he has been involved in the promotion of gender equality, particularly ending gender-based violence by raising awareness and educating men on gender issues.
Yared attended the 2018 MATI course that was held at the Centre for Human Rights, University of Pretoria, South Africa. He was motivated by the need to acquire skills and competencies needed to become a better practitioner in gender and development, while contributing to Sustainable Development Goal 5, whose focus is on the achievement of gender equality and the empowerment of all women and girls. In this regard, he says the course has "provided me with necessary skills in policy advocacy, lobbying, community mobilisation, networking, media coalition building on issues pertaining to gender equality and gender transformation".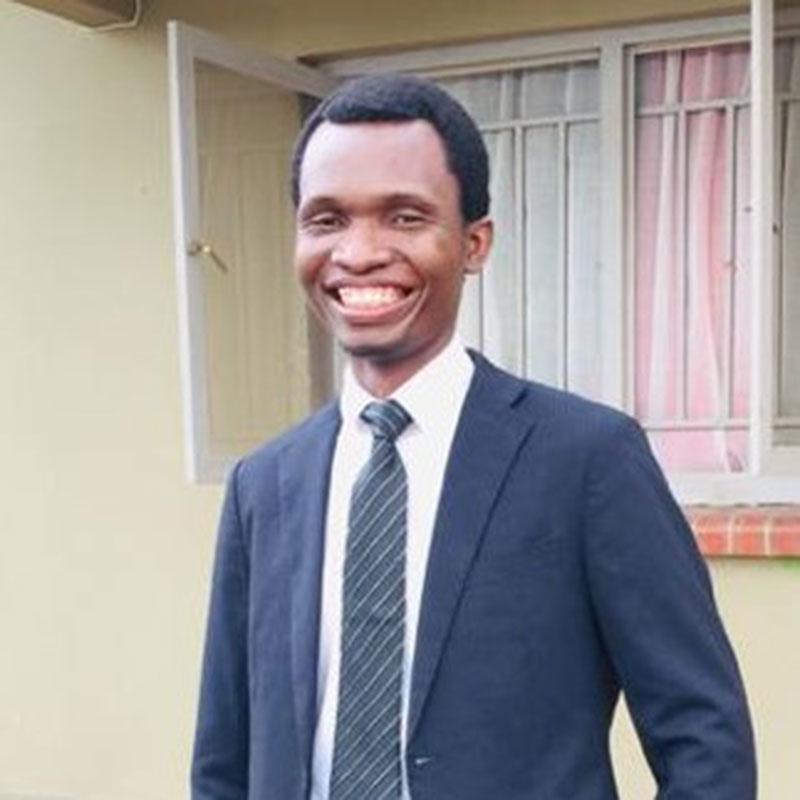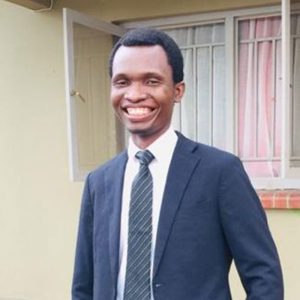 Passionate leader with more than 15 years' experience in community development and managing volunteers both in rural and urban settings
Edgar Simbeye is a passionate leader with more than 15 years' experience in community development and managing volunteers both in rural and urban settings to participate in programmes that address their wellbeing through involvement and coming up with solutions for their communities. He has been passionate about community work in Zambia, promoting human rights, gender justice and positive masculinity, HIV/AIDS prevention, community health education, sexual reproductive health rights, including LGBTIQ+ rights since his time in high school. He is a firm believer in human rights and equal opportunities for men and women, especially vulnerable people and aspires to a world where everyone is able to realise their potential and have meaningful participation in addressing issues affecting their communities.
Edgar attended the 2013 MATI course on Masculinities, Leadership and Gender Justice in Sub-Saharan Africa at the University of Cape Town while working for Planned Parenthood Association of Zambia as a Site Coordinator under a Male Involvement Project called the Learning Centre in Zambia's District. He currently works as Technical Advisor for a small community non-profit organisation, Youth Action on Sexuality, HIV/AIDS and Governance (YASHAG), which he founded.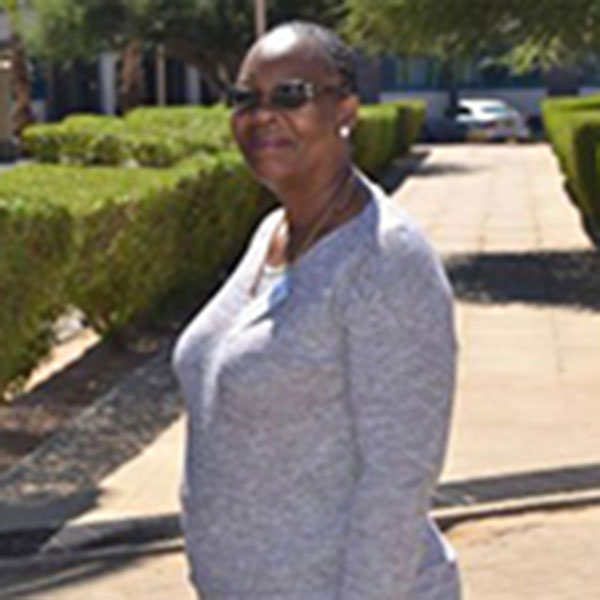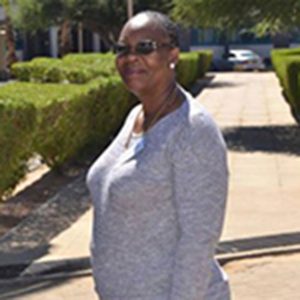 Florence Makgarapa manages gender equality, human rights and HIV & AIDS programmes for teh Alliance for a Healthier Generation in Francistown, Botswana.
"Women's Health, Empowerment and Masculinities: Policy Advocacy Training" – what an informative and eye-opening experience this was! The training was intense but worth it. As activists, we need to be informed, need new information and new experiences and that's what I got from the training.
The methodology used in training – the case studies, videos and exercises were very innovative. It made helped make understating much easier. The impact of the training cannot be overlooked. Following this training, I now appreciate the LGBTIQ community. That's one area where I mostly learned new information and it changed my perception towards LGBTIQ people. Thanks to guest facilitator, Steve Letsike. She cleared all the misconceptions I had. Indeed, that was empowerment on my side.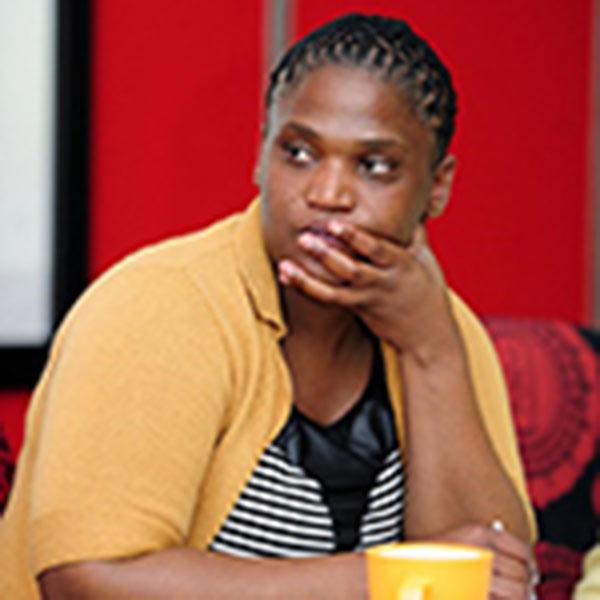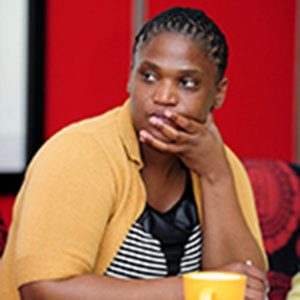 Thokozile Budaza is a rape activist based in the Eastern Cape, South Africa.
I am a rape activist based in the Eastern Cape province of South Africa. The Eastern Cape is mostly rural and this means that there is limited access to services, particularly those aimed at addressing gender-based violence (GBV) and the law. Rural areas are mostly governed by customary law, which is problematic for GBV. Patriarchy forms the back-bone of customary law. The police, who have little understanding of gender-based violence, often send women back home to "sort out" family issues within the family, resulting in years of abuse and, in some cases, death. It is hard working in this environment. The province has been in the headlines recently for the high number of rapes and killings of elderly women. 
There is a lot of work that needs to be done at different levels. It is important for government and law makers to send a strong message through policies and laws that these crimes will not be tolerated. It is also important for communities to come together and demand meaningful services from the police, clinics and the courts. Institutions such as the South African Police Service (SAPS) and the Department of Health (DoH) also need to be held accountable to extend their services to all communities including the deepest rural villages. Traditional leaders need to be engaged on GBV. Men and boys need to be part of the solution.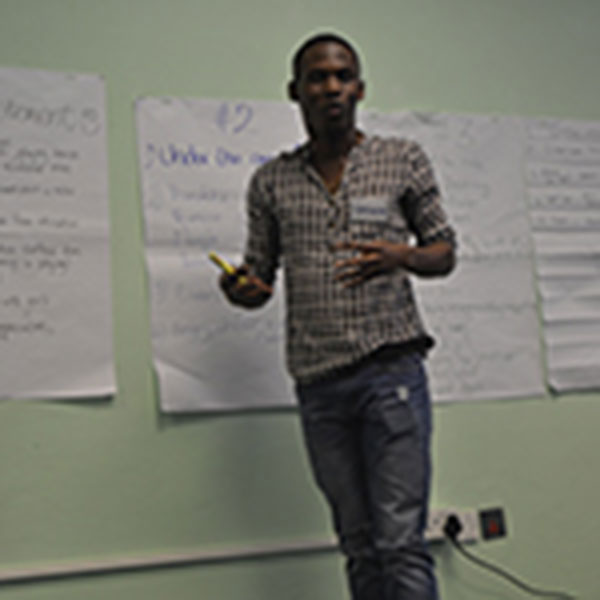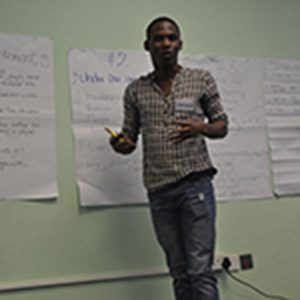 Abongile Matyila is a member of the research team at the Gay and Lesbian Network in Pietermaritzburg, South Africa.
I was amongst the first few to step into the Botswana National Productivity Centre hostel, keen to settle before the course started the next day, Thursday September 1st 2016. The atmosphere and the landscape of Botswana reminded me of South African soil, a feeling I further qualified after meeting the coordinating team and members of staff. We continued to share conversations and laughs at the evening dinner table, showing much excitement and anticipation for the events to come. 
About 30 delegates from around the continent gathered for 14 days for the WMATI course on Women's Health, Empowerment and Masculinities. Upon introductions, I chose the name 'Savuka' to signify coming into what I felt was a process of enlightenment, of learning and growing amongst gender activists in the cause towards social reform. It was a privilege to be afforded the opportunity to share a room with delegates who come from 10 countries around the continent, ranging from South Africa right up to Uganda. The course opened a platform of engagement on various gender issues from theoretical, research and practical perspectives. The platform seemed to show potential for unpacking gender issues, opening a space that promised awareness of struggles shared all across the African continent. It allowed us to engage on ways in which to advocate for change in our various contexts, and also share experiences to broaden our perspectives of issues affecting people on the ground.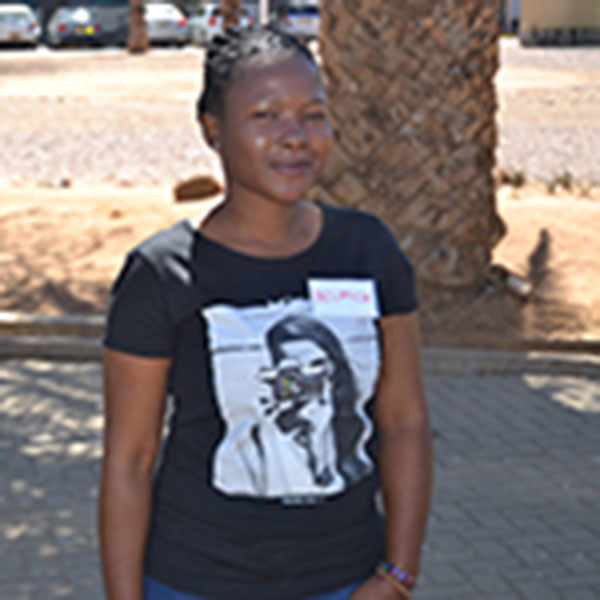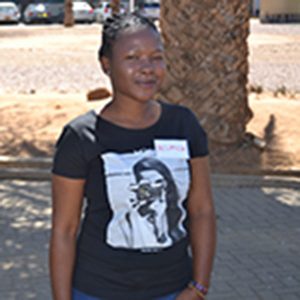 Ncumisa Sopazi is a community mobiliser for Sonke Gender Justice in Diepsloot, north of Johannesburg.
I can still hear the voice of the course director, Paula Tavrow, in my head, saying "this is a very intensive course", and I laugh alone all by myself all the time. Indeed, the training was intensive, but it was also very informative and educational course and I learned a lot from it.
My highlights were the course articles that we had to read every night. Some of them really resonated with my work and personal experiences. They were very informative and they served well to prepare us participants for each next day's sessions.
Then there were the fun theatre activities which got me to test my acting skills and forced me to think on my feet and come up with a script within a limited time. This was very challenging. It challenged us to be creative and improvise to have a great outcome. Even though sometimes the activities would be dreadful, the team still managed to give our all because we were all committed to the training and willing to learn from the facilitators and other participants. The activities showed us the importance of using theatre to communicate daily challenges around gender inequalities and various other social ills.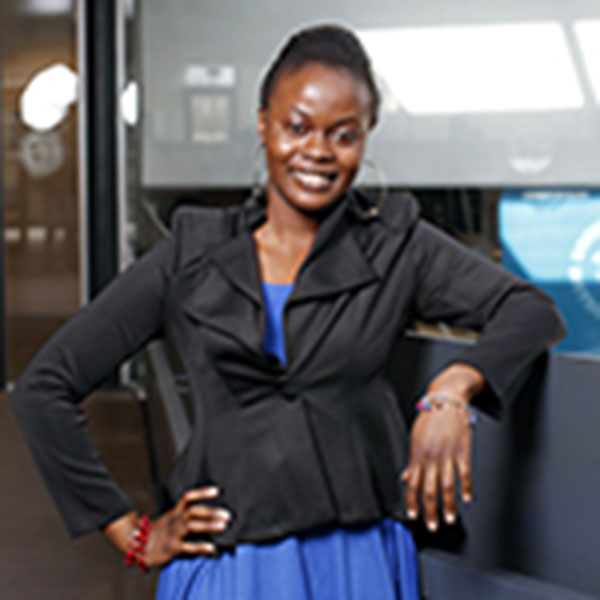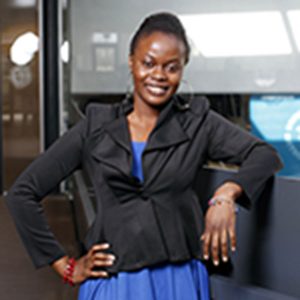 Charity Phiri is Gender Co-ordinator for Drug Fight Malawi.
In an ideal world, everyone would like to be treated equal. However, in this world, you need to, at least, do something for you to be treated equal – and being a woman you also need to work extra hard as many conditions favour men than women. For example, young women and girls are often denied access to basic education. So, yes, you most often have to work hard towards that goal. This is one of the lessons I learnt from the WMATI 2016 course. I learned that there is a need to be more proactive and not reactive. The real world is a painful, brutal one and if you do not make the effort to chase after something proactively, then you cannot get anywhere in life. But I have also learned that being a woman does not limit anyone, everyone has the power to change things. 
These lessons come after I had, in 2014, studied for a post-graduate degree in Gender Equality with the University of Iceland and I have worked in the gender field since then. Upon attending the WMATI 2016 course, I thought I knew pretty much a lot about gender equality and all the dynamics around it. I remember on my first day in class looking through the course outline and thinking there was nothing new that I would learn from this. However, as the first few minutes went by, I realised there was a lot of new things I would learn about.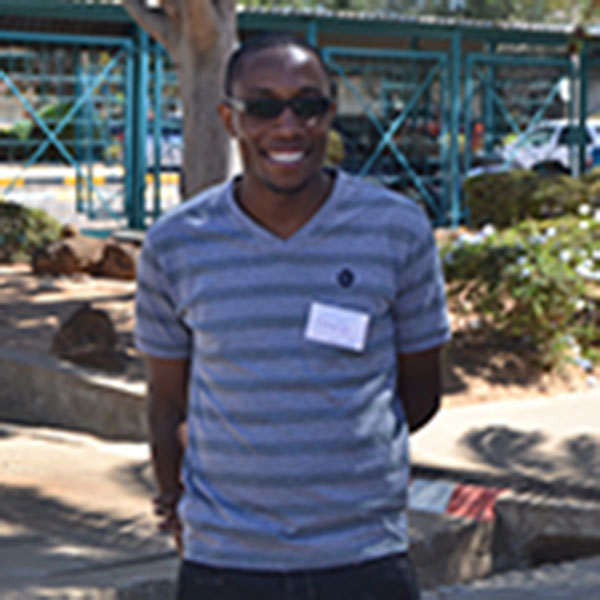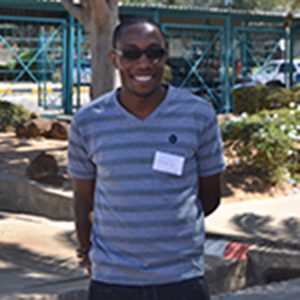 Tinomuda Chakanyuka is employed as a senior news reporter at the Sunday News newspaper, a weekly publication from Bulawayo, Zimbabwe.
I have been practicing as a journalist since 2008 and have thus gained considerable experience in the field and for the past six years I have been reporting on Gender and Health issues. 
My academic credentials include a Diploma in Journalism and Media Studies from the Institute of Commercial Management (ICM), a Bsc Honours Degree in Sociology and Gender Development Studies from the Women's University in Africa, as well as a post-graduate Diploma in Media and Society Studies from the Midlands State University.
I'm an arts, music and sports aficionado and during my spare time I pursue these as my hobbies.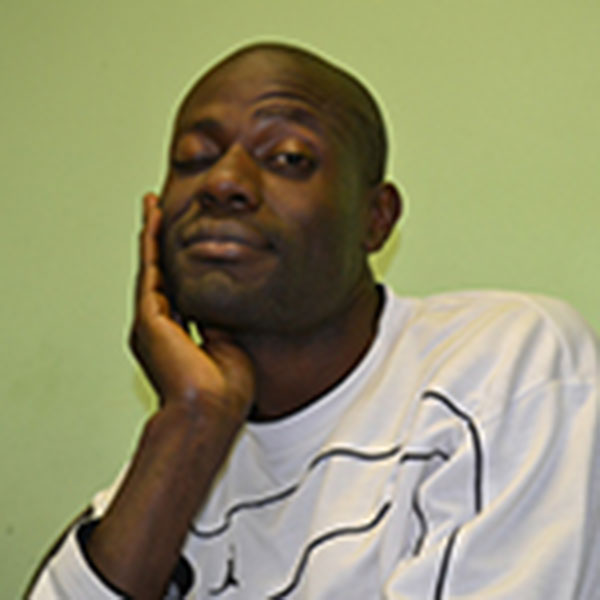 Hassan Sekajoolo is the coordinator for MenEngage Uganda – a position he got just a few days to WMATI 2016.
I was elated upon being nominated to travel to Botswana for the course. The news of my participation in WMATI 2016 reached me by telephone from my Programmes Director five days to the start of the course. I had to make a quick fix to my work assignments and delegate. 
I can't help but thank you and my organisation for the great opportunity I got to be part of the course. That course has turned around my perspective of working with women.
Back home I have already got an opportunity to share my newly acquired knowledge with two organisations at home – Set Her Free and Reproductive Health Uganda. I have done this through conducting a technical review of their health campaign proposals. Set Her Free is writing a proposal to work with victims of sexual violations while Reproductive Health Uganda is writing a proposal to mitigate the challenges faced by HIV-positive sex workers who are on ARVs in Kampala.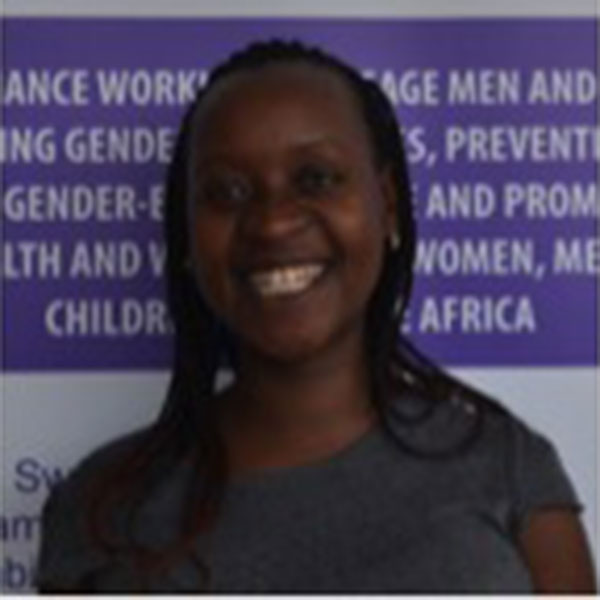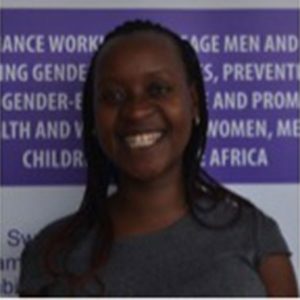 Linet Ongeri is a doctor of psychiatry currently working at the Kenya Medical Research institute
The Women's Health, Masculinities and Empowerment – Advocacy and Leadership Training, held in Nairobi, Kenya, in September 2015 was a significant eye opener for me. As a female doctor that is living and working in sub-Saharan Africa, issues pertaining to gender and empowerment – specifically health issues – are very apparent in my day to day practice. Beyond this experience, I continue to appreciate the training because it systematically touched on key issues with an emphasis on advocacy – an area neglected in my medical training. The ability to vocalise the needs of women as well as possible approaches in tackling problems related to gender inequality is a fundamental key step to addressing gender disparities.
In addition to advocacy, the training emphasised the role of men in gender inequality. In the past, masculinity issues were often neglected when addressing gender empowerment and inequalities. The course – through skits, lectures, film and field trips – was able to demonstrate the importance of this role. I am now convinced that interventions touching on gender issues must include a focus on masculinities and the role of men in order to improve their effectiveness. It is for this very same reason that I chose to centre my project write-up during the course work on providing masculinity training for recovering male alcohol and drug abusers.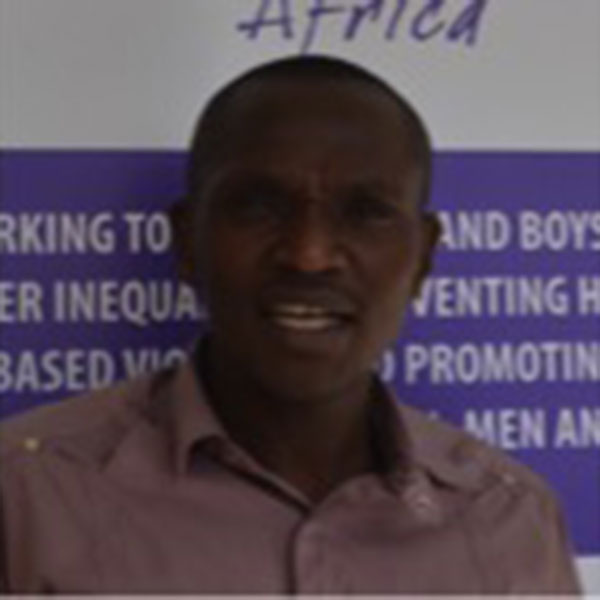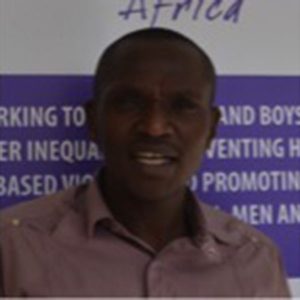 Elias Muindi is Project Officer of the Kenya MenEngage Alliance
The MenEngage Africa Training Initiative training on Women's Health, Advocacy and Empowerment opened my eyes to the reality of women's issues. Indeed, there were things I thought were not important about women, but during and after the training, I realised that I needed to do something. Since I am a Christian and my church is near a slum area in Nairobi I spoke with my Bishop on starting a sanitary towels project for girls from the slums as this is a major problem that often keeps girls away from school as many of the girls in the community cannot afford to buy sanitary towels. The project aims to reduce absenteeism from school, to end the shame that accompanies menstruation due to a lack of sanitary towels and to build the girls' self-esteem. The project started with 20 girls and now it has grown to more than 300 girls. It's one of the activities I never thought of before I attended the training and I am happy that I'm involved in this. The training also gave me an opportunity to win a grant to do work with religious leaders to increase awareness of gender-based violence and harmful gender norms among religious leaders as well as build and strengthen their capacity to address intimate partner violence during pre-marital counselling. This is working very well since more than 20 religious leaders are in the programme and couples are undergoing counselling.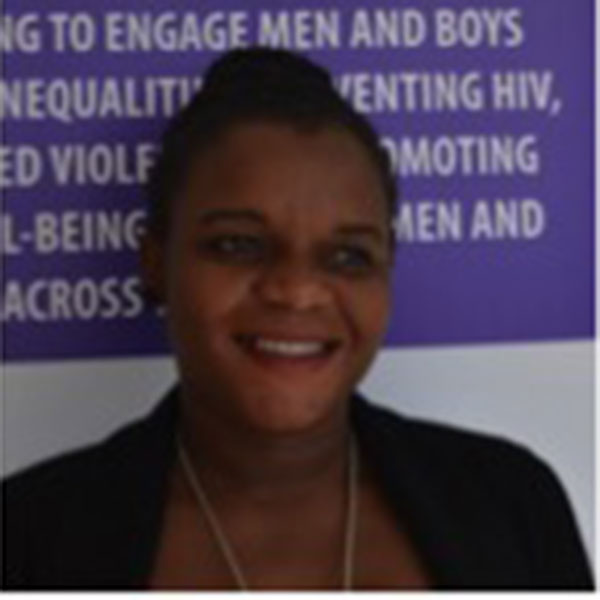 Elias Muindi is Project Officer of the Kenya MenEngage Alliance
Before the course, I had done some work on gender, women's empowerment and some advocacy work in the rural area where I work. I mainly focused on women and giving them knowledge on their rights. In most cases, these women just internalised the knowledge but did not act. But after the training, I realised a whole new meaning to women's health and empowerment, leadership and advocacy. One thing that also struck me is the way all these dimensions are interlinked and how one cannot address each alone. 
I believe I am NOW AN EMPOWERED WOMAN, in knowledge and in will! As a result of knowledge from various schools of thought around women's health and empowerment that I learnt in the course, I have started to take men as allies rather than enemies in the fight to empower women. I have an understanding of the roots of gender inequality and the progress made so far to attain women's empowerment, including ways to sustain that change. The course took us through strategies such as male engagement and women's economic strengthening in empowering women that I am now using in my day to day work. Not only have these strategies made it easy for men and women to get together and interact on gender equality issues, but they have made my work easier!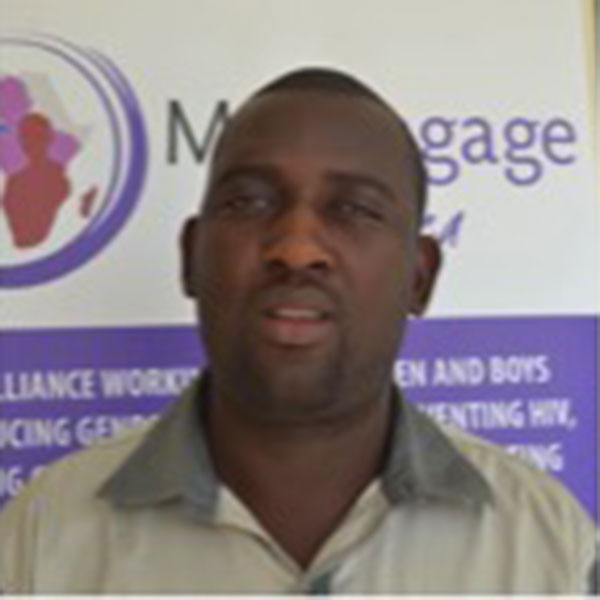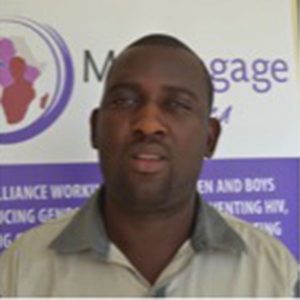 Masimba Nyamucheta is a Project Officer at the Zimbabwe National Network of People Living with HIV (ZNNP+)
The training was both challenging and transformative at both the individual and professional levels. It has really changed the way l do HIV  programming, as now l realise that men and women play a critical role in addressing gender inequalities in society. At the individual level, the training has also completely changed my gender roles, a development that has further cemented the bond that I have with my spouse and kids.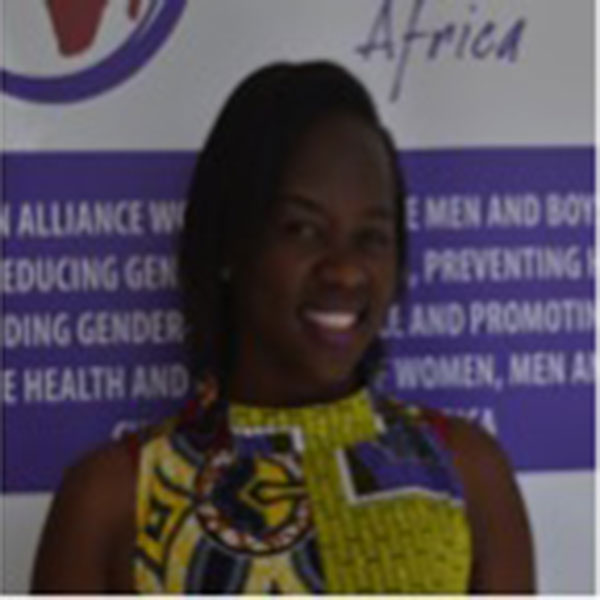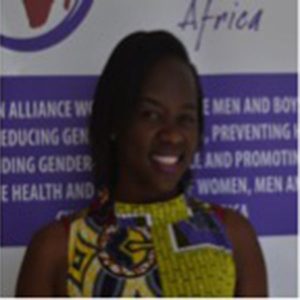 Mubuya Gladys is Project Coordinator of MenEngage DRC
This course equipped me with knowledge on how to engage men and boys in promoting women's and children's health in our society. It has also helped improve MenEngage DRC's programming for gender equality. I now have a great understanding of different aspects of negative masculinities and how they have contributed to my country's under-development and how they contribute to conflict situations. 
In my personal life, this course has helped me take charge for the improvement of my own health and to identify how I can empower myself as a woman in the Democratic Republic of Congo. These are skills that I share with my fellow country women.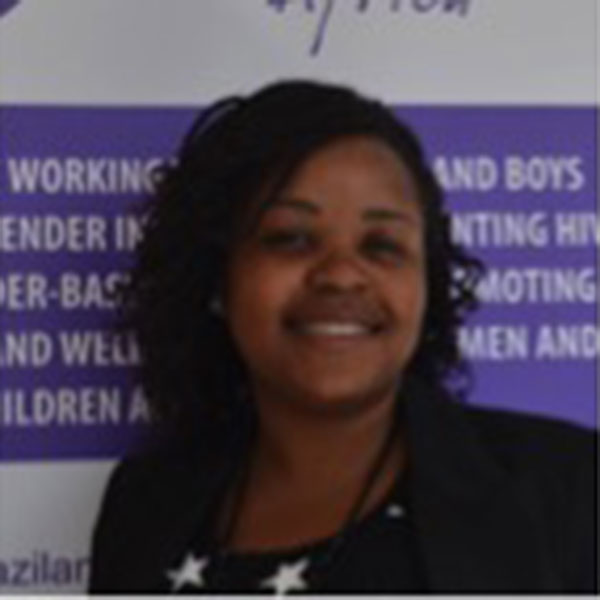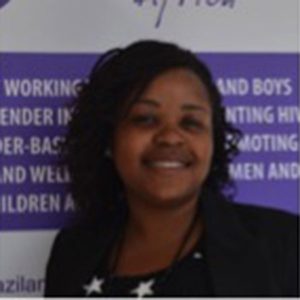 Nyasha Sanie is Project Officer for Zimbabwe Lawyers for Human Rights
I was one of the people who were fortunate enough to be part of the team that attended the 2015 Women's Health, Masculinities, and Empowerment: Advocacy and Leadership Training (WMATI 2015). It was my first time to undergo such a training and I benefited immensely from being part of it. The topics covered during the training did not just improve and enhance my professional capacities, but they personally empowered and positively challenged my perspective on different issues. 
Currently my work involves working with key populations such as sex workers, LGBTIQ, youths and women and most of the WMATI presentations done during the 2015 training touched on these key populations. I benefited by gaining the latest information that has to do with women's health and the possible programmes that can be implemented to promote good health for women.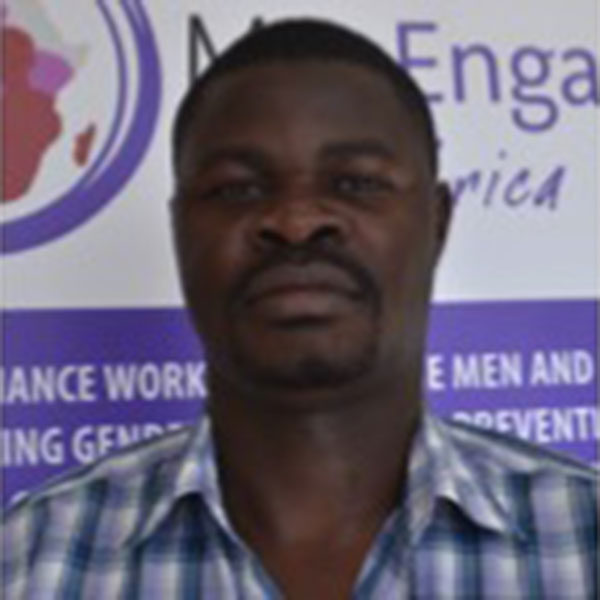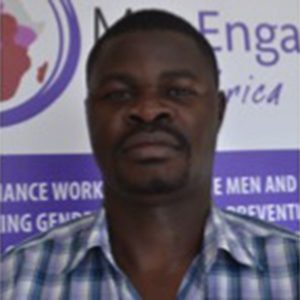 Emmanuel Manyati is founder and Director of the Future Generations Trust in Zimbabwe
Attending the 2015 Women's Health, Masculinities and Empowerment Training was a turning point for me as a student of leadership in women's empowerment issues. The all encompassing course worked as an eye opener and deepened my understanding of how oppression of women and girls can amount to negative life-threatening and traumatising consequences. 
I have also discovered that meaningful involvement of men and boys in empowering women and girls is one of the main effective strategies of ending violence against women, especially in rural areas where culture and tradition are at the epicentre of dehumanisation.
As a young leader who works with young girls and women in marginalised and hard to reach rural areas, I have succeeded in applying innovative and cost-effective strategies of empowering women. Despite very scarce resources, my project, The Red Robot Campaign, has managed to reach 2 000 beneficiaries using only $35.