In collaboration with SAfAIDS and MenEngage Zimbabwe, UNESCO Regional Office for Southern Africa is conducting a half day meeting today (31 May 2018) in Harare, Zimbabwe, on "challenging the constructions of masculinity that exacerbate the marginalisation of women and girls".
The purpose of the roundtable discussion is to deepen the male identities discourse in the region, explore various theoretical frameworks underpinning positive masculinities, and to begin to suggest further steps for engaging men in work on gender norms transformation. Participants will also explore ways of leveraging partnerships and collaboration between civil society organisations and UN agencies for collective advocacy and joint programming on masculinity, gender-based violence (GBV) and gender norms transformation. The roundtable will also inform UNESCO programming on gender equality and masculinities in Southern Africa.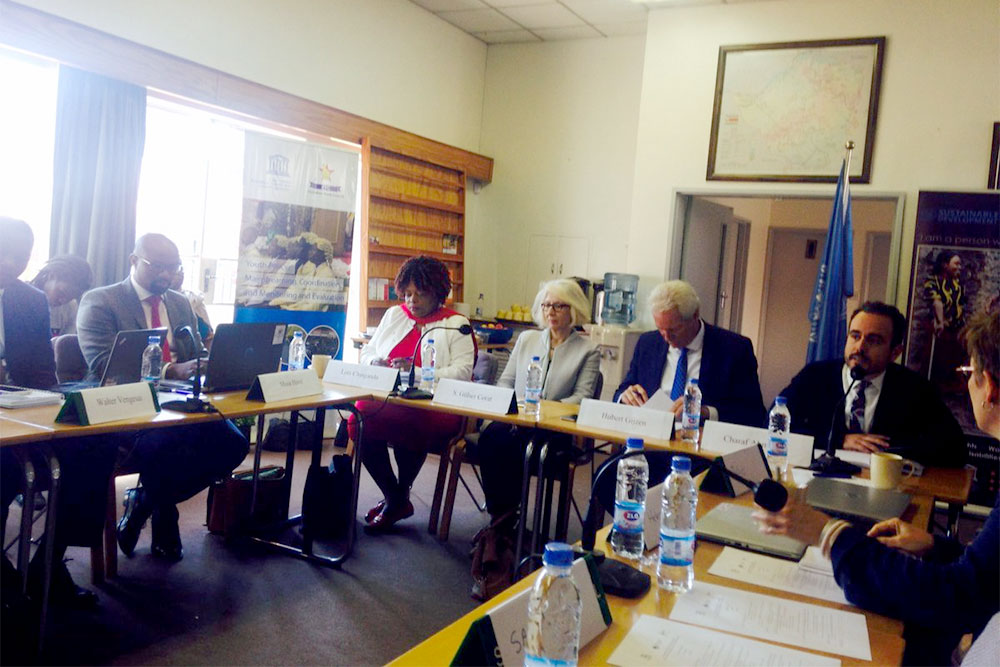 Background
Over the past 20 years an active men's movement has grown in Zimbabwe, however, there is limited knowledge and empirical evidence on male involvement in gender equality to inform policy development, civil society programming and community practices. It is thus significant and imperative to produce knowledge on the importance of engaging men and boys. Also key is the sharing of strategies to effectively implement work on masculinities and gender equality as well as documenting the impact of working with men and boys on promoting inclusion and rights.
Explaining the various forms of male identities has the potential of changing the wrong perception that presents gender issues only as women's agenda. To achieve gender equality there is need for more men committed to gender equality, men that understand well that equality refers not only to the laws that condemn violence but also to the fact that women have a place and say in politics and the economy, as well as to the ways children should be raised.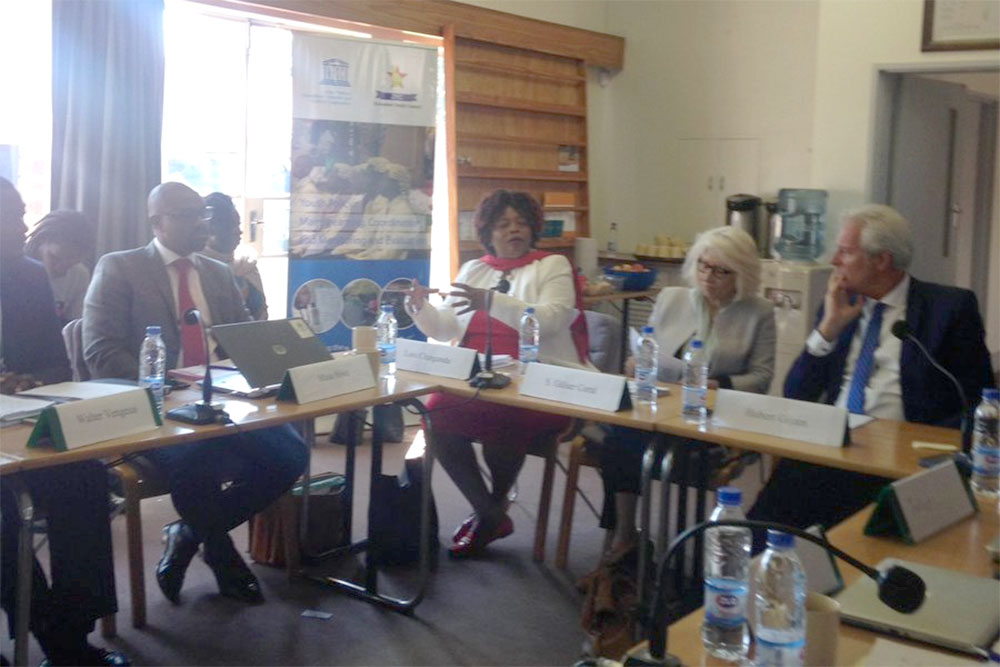 UNESCO's Regional Office for Southern Africa (ROSA) will be implementing a project on gender equality and male identities in Zimbabwe in 2018 titled "Challenging constructions of masculinity that exacerbate marginalisation of women and youth." This project aims to strengthen the capacity of civil society organisations to implement evidence-based male involvement and youth participation programmes to address marginalisation of women and youth, and bring about more gender equitable communities.
Participants
Fifty participants have been invited to participate in the roundtable discussions. These include members of Men Engage Zimbabwe, UN agencies including UNFPA and UN Women, young women and men, civil society organisations working on gender and GBV, development partners and academics working on gender equality.