MenEngage Africa, the Power to Youth Programme, and Sonke Gender Justice attended the 67th Commission on the Status of Women's in New York from March 6th to March 17th, 2023. The Priority theme for the 67th installment of this session was "Innovation and technological change, and education in the digital age for achieving gender equality and the empowerment of all women and girls".
This session drew together representatives from all regions of the globe, including member states, UN (United Nations) entities, and ECOSOC-accredited non-governmental organizations (NGOs).
We bring you some of the highlights and reflections from MenEngage Africa members and its partners.
Joseline Komuhangi | Programme Manager, Gender and Governance
The Eastern African Sub-Regional Support Initiative for the Advancement of Women (EASSI)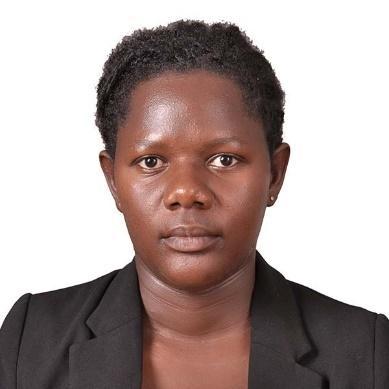 The CSW7th session was my very first in-person session to attend. It was quite exciting as it gave me an opportunity to engage with changemakers from across the globe. I was able to meet individuals working on issues similar to those of my organisation and lay the groundwork for future partnerships.
The event gave me an opportunity to meet with members of the MenEngage Alliance, and we were able to draw strategies on how to establish a stronger community of practise and do joint advocacy at the global level. The event gave me an opportunity to engage with the Uganda delegation and the Uganda Embassy in New York because we met with them on a daily basis to share key highlights and plan events. This gave me an opportunity to establish contacts with relevant individuals within government to support PTY's advocacy work in Uganda.
Since I was hosting an in-person parallel event on "Empowerment of Women and Girls: A a pathway to Gaining Control Over Their SRHR". I was very much involved in mobilisation for the event to make sure it was attended online and in person, which was not an easy thing to do. My key highlight was the cohesion and collaboration of the Power to Youth Partners as we supported each other on all four events (Sonke events, Amref Health Africa events, and PTY Uganda events). This brought out teamwork and should continue happening for all future events.
It was, however, absurd that most high-level sessions were close to participation and did not allow NGOs to participate.
Festus Kisa | Executive Director,Q-Initiative, Kenya
Board Member, MenEngage Global-LGBTQI+ Constituency, and Youth Reference Group Member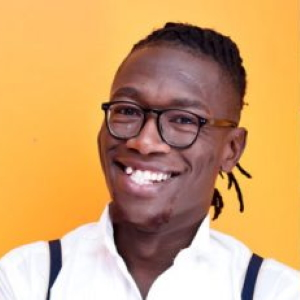 CSW67 was my first CSW ever, so I went there with a little anxious and a lot of curiosity about the space. To make sure I was adequately prepared. I registered for almost every pre-CSW webinar organised by the NGO CSW team to ensure I was adequately prepared. I learned about this year's priority theme, "Innovation and technological change, and education in the digital age for achieving gender equality and the empowerment of all women and girls," as well as how to carry out advocacy work at the UN, which gave me the confidence to navigate the space, through the sessions.
I attended the consultation day at the Bahai Centre, and it blew my mind. From the feminist entertainment, expert panel on the priorities, and most importantly, drawing similarities between CSW67 and Generation Equality. They all called for technology that is grounded in human rights and informed by intersectional feminist perspectives. One powerful statement that inspired me was, From education in schools to global governance of digital technology, we need to include women and girls and be innovative about it.
Throughout the week, I attended several sessions focusing on young people, LGBTQI+ people, and rural women and girls, and three key messages stuck with me: 'support feminist internet', 'Youth and not just consumers, they are also creators in the digital spaces' and 'Involve the youth, not just in panels and pictures. Involve them in implementing the solutions as well.'
All in all, I had an amazing time at CSW67. It is an important space for networking, building cross-regional solidarity, and fortifying intersectional and intergenerational allyships to address gender inequality. I got to reconnect with my mentors, who have turned into friends over the years, and make new connections that will deepen the work I do as an activist, as an organisation, and as a network member of MenEngage Alliance.
Mabel Sengendo Nabaggala | Regional Unit Co- Manager (Programmes & Networks), Sonke Gender Justice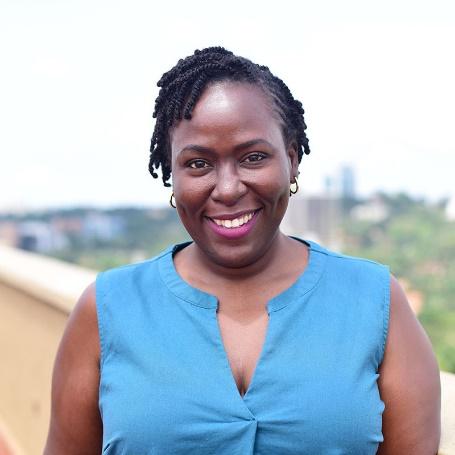 In person, the 67th session of CSW, after 2 years of closure due to COVID, was heartwarming and empowering, providing solidarity and networking spaces once again to activists and reaffirming that our resolve for gender equality has not wavered despite COVID. From MenEngage Africa, I was encouraged by the increased participation and engagement of young people, actively mobilising and driving important conversations, especially in relation to this year's theme, "Innovation and Technological Change and Education in the Digital Age for Achieving Gender Equality and the Empowerment of All Women and Girls." While we had increased youth participation compared to previous years, there is still great concern about bottlenecks to civil society participation in the CSW and other UN spaces, mainly due to the denial of non-immigrant visas.
Personally, I was excited to see continued multisectoral efforts to advance the rights of women and girls and the renewed universal commitment to realising gender equality, notwithstanding significant resistance on key issues. As the MEA delegation, we celebrate inclusion in the agreed conclusions and language on men and boys.
"The Commission recognizes the importance of the full engagement of men and boys as agents and beneficiaries of change, and as strategic partners and allies in the achievement of gender equality and the empowerment of all women and girls in the context of innovation and technological change, and education in the digital age in order to combat and eliminate the gender stereotypes, sexism and negative social norms that fuel discrimination and all forms of violence, including sexual and gender-based violence, and undermine gender equality, while noting the ongoing need to educate children from a young age regarding the importance of gender equality, human rights, treating all people with dignity and respect and promoting a culture of peace, non-violent behaviour and respectful relationships."
Despite the progress made, key important elements, including the human rights of LGBTQI people and technology in relation to access to comprehensive sexuality education, were left out of the document. There was increased and organised disruption from the opposition against the advancement of the gender equality agenda. This only strengthens our resolve and commitment to advance the human rights of women, girls, and marginalised groups.
Esther Omam Njomo | Executive Director, Reach Out Cameroon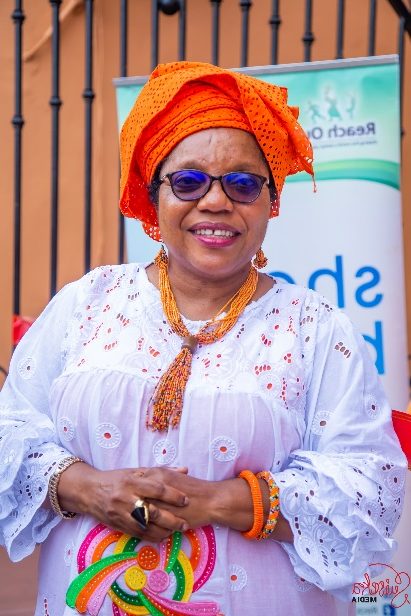 On March 7, 2023, a MenEngage Network side event was held during the 67th session of the CSW in New York to explore the role of men in advancing gender equality. Participants included representatives from the government, civil society, academia, and the private sector. Reach Out Cameroon, a MenEngage Cameroon member, was represented at the event by the Executive Director, Esther Omam Njomo, and the Head of the Human Rights and Governance Department, Merolyn Yong Yafe.
The event began with a keynote speech by a male advocate for gender equality and network staff, who emphasised the importance of men's involvement in addressing gender-based violence and discrimination. He noted that men frequently hold positions of power in society and have a responsibility to use their influence to create a more equitable and just world.
They discussed the challenges they faced and the strategies they used to engage men in this critical work as they shared their experiences working to promote gender equality.
One of the participants described how his organisation created a gender-responsive budgeting framework to address gender disparities in government spending. He emphasised the importance of involving male colleagues and promoting gender-sensitive policies at all levels of government.
Overall, the MenEngage Network side event provided a valuable platform for participants to share their experiences and strategies for promoting gender equality. It highlighted the critical role that men can play in advancing gender equality and the importance of engaging men in this work. By working together, men and women can create a more equitable and just world for all.