MenEngage Africa held a four-day workshop in Zimbabwe from May 10th to May 13th, 2022, as part of our efforts to eliminate gender-based violence. This training was designed to equip faith leaders to support survivors of gender-based violence without creating secondary victimisation.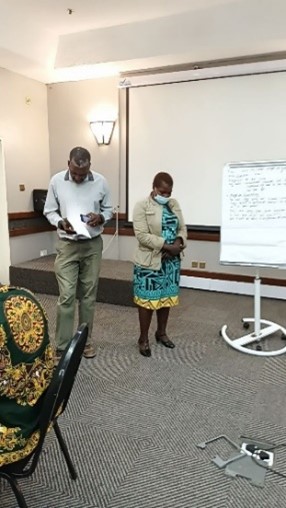 Over 20 people attended this training, demonstrating their commitment to eliminating violence against women and girls, particularly in houses of worship. Toward the end of the training, several action measures were adopted, some of which were to educate congregants using the holy book, which has been misconstrued in many instances.
"It was particularly motivating when leaders from different denominations committed to hold each other accountable to eradicate GBV, said Vusi Cebakhulu, Social Structural Drivers Regional Coordinator at Sonke Gender Justice.