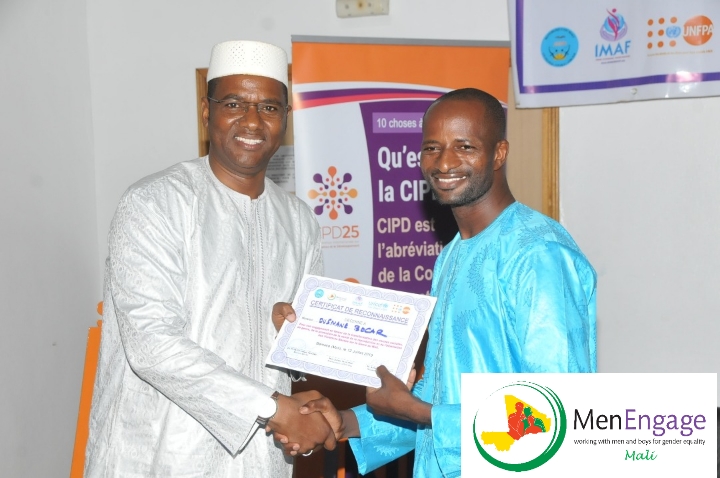 The Mali network of MenEngage Africa Alliance was officially launched at a workshop chaired by Mali's Permanent Secretary of the National Gender Policy, Tounkara Sophie Souko on the 11th and 12th of July 2019.
The workshop was realised thanks to the joint efforts of the government of Mali and the Secretariat of MenEngage Mali – Global Institute for Women's Empowerment Group (GIWE Group), together with their strategic partners, United Nations Population Fund (UNFPA) and United Nations Children's Fund (UNICEF), and it was aimed at the following:
Formalising the establishment of the network;
Building the capacity of network members in their roles and responsibilities;
Developing and adopting a budgeted plan for two years, 2019-2021; and
Developing and validating key advocacy, awareness and information messages.
The Permanent Secretary thanked the GIWE Group and its partners like UNICEF and UNFPA for their commitment to the cause of women and girls and promised that the Department for the Advancement of Women is ready to support the network.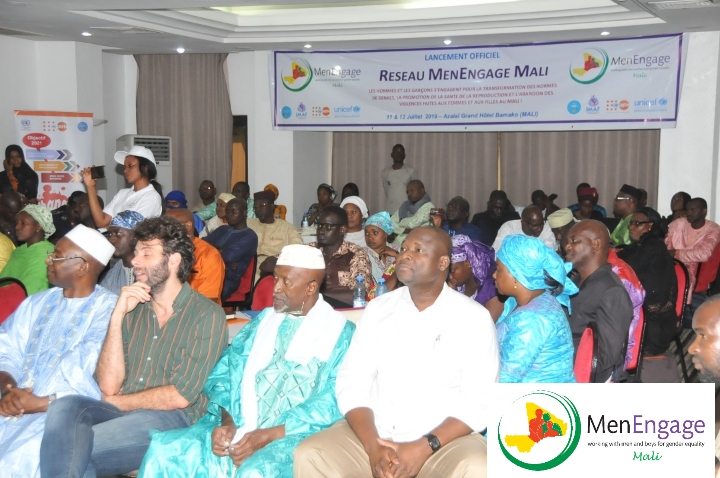 Speaking at the opening ceremony, Dr. Kalifa Traore, Programme Officer at UNFPA pointed out that "the launch of MenEngage Mali coincided with the celebration of UNFPA's 50th anniversary and the date 11th July marks the commemoration of International Population Day."
He added that "without the commitment of men, gender equality will be difficult to achieve."
Traore ended his remarks by affirming UNFPA's commitment of UNFPA to accompany the MenEngage Mali.
UNICEF Gender Specialist, Clara Bastardes, said "the priority of her institution is on adolescents and children" and pointed out that "girls aged 18 have more problems in their homes."
She urged parental involvement in all in the fights against gender-based violence (GBV), and advised those who were gathered to assess the needs of the most vulnerable populations and develop clear messages for them.
The launch was attended by representatives from different government ministries, deputies of the National Assembly, artists and representatives from several civil society and international organisations.
Read the full report of the launch here.