On August 24, 2022, the Rwanda MenEngage youth wing, under the direction of AFRO ARK, hosted a gathering with 30 attendees from various youth-led or youth-serving civil society organisations to celebrate International Youth Day (#IYD) and engage in discussion about the contribution of young men and boys to the advancement of women's and girls' rights.
The conversation covered a variety of topics related to the strategies and tools currently in use in Rwanda to foster an environment with proactive public policy to facilitate the sharing of power and of responsibilities at the family and community levels.
The discussions also covered how removing persistent stereotypes and attitudes that support and uphold traditional roles of men and women requires socializing both boys and girls with a gender-sensitive approach from an early age.
Some of the Rwanda MenEngage Network – youth organization members shared their interventions on ending the cycle of men and boys abusing and sexually abusing women and girls.
Aspire Debate Rwanda shared how they instill critical thinking skills and create an enabling space for youth to participate actively, engage and influence policy formulation and programs that strengthen the national transformation agenda.
Afro Ark spoke on how they facilitate men in conversations on sexual reproductive health and rights with adolescents under the Parents Adolescents Communication program that builds a foundation of family conversation to prevent Domestic Violence, Gender-based violence in families for gender equality.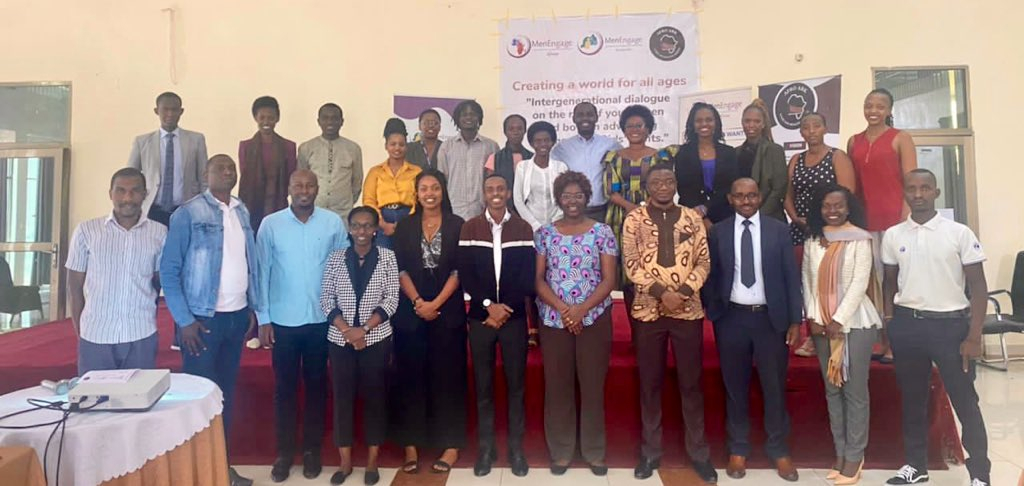 Participants committed at the conclusion of the discussion to continue to promote an end to gender-based violence, effective parenting, and representation of women and girls in national and international forums, including those run by United Nations organizations.
The Rwanda Investigation Bureau statistics indicate that the number of GBV cases increased to 19.6% in 2019-2020 compared to the cases received in the previous fiscal year. According to these data, in 2019, RIB received 10 842 GBV-related crimes, the highest rate of these cases being child defilement, assault, and domestic abuse.
Speaking at the training the Executive Director of AfroArk, Patience IRIBAGIZA, said, "the time is now to change narratives of gender socialization and make it happen".
The Executive director of RWAMREC in his opening remarks concluded while encouraging the participants to use the men-engage approach by working with men and boys as beneficiaries and partners in promoting Gender Equality.
The present participants, who are youth, were happy to share conversations on how to engage men and boys to advance and advocate for women's and girls' rights. They committed to establishing mechanisms in their respective organizations involving men and boys to address and prevent violence.