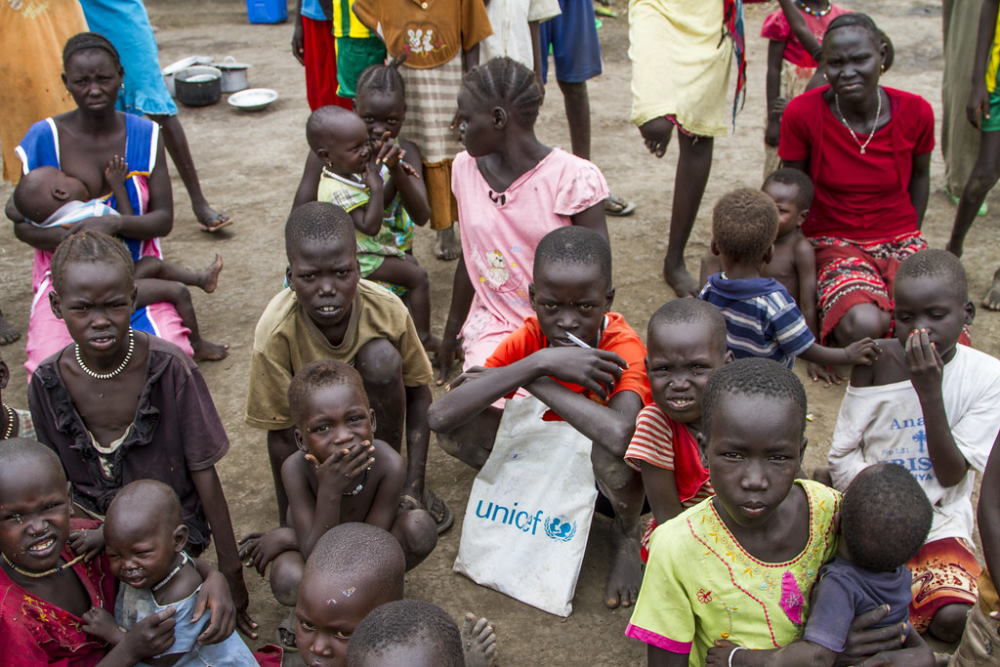 It's been 20 years since the world started commemorating the 20th of June as World Refugee Day, following the United Nations General Assembly's adoption of Resolution 55/76. In this resolution, the General Assembly noted that 2001 marked the 50th anniversary of the 1951 Convention relating to the Status of Refugees, which is the foundation of all international and national laws and policy on the protection of refugees across the globe. Since then each June 20, the globe comes together to honour World Refugee Day as a way of remembering the struggles of those who left their countries of origin with the hope of finding a peaceful home elsewhere.
According to the United Nation High Commissioner for Refugees (UNHCR), every minute 20 people across the world leave everything behind to escape war, persecution or terror-fleeing their home country, which is often just the beginning of a difficult journey.
This year, the celebration of World Refugee Day is particularly different as the world battles against a common enemy called COVID-19. While governments across the globe and the African continent have put measures in place to respond to the threats posed by this pandemic, many responses have focused on citizens much to the exclusion of other vulnerable groups such as refugees and migrants.
According to Albert Nkulu, a refugee and physician from the Democratic Republic of is currently based in Cape Town, South Africa, life during the Covid-19 pandemic has been very challenging. For him and many of his counterparts the COVID-19 pandemic has increased the level of vulnerabilities of many refugees living in urban settings. He further emphasised that prior to this crisis refugees and asylum seekers as well as internally displaced people were already facing challenges in relation to access to basic human rights such as documentation, employment, health care and access to education. Many refugees like him who were working as informal traders prior to COVID-19 saw their only source of income becoming under severe threat for quite some time before government's recent decision to lift some restrictions which eventually allowed some of them to operate again.
For Wilfrid Obami, a refugee from the Republic of Congo,getting back on his feet has been too difficult as during the lockdown restrictions he spent all his business capital as he has to cover the cost of his rental and providing for the basic needs of his family under lockdown level 5. Therefore, when street vendors were allowed to operate, he could not go back to sell his products anymore. He has challenges raising capital and as a non-national he doesn't qualify to get aid from the government's financial relief scheme.
Managa Alain, the Executive Director of the Republic of Congo local organisation focusing on psycho-social support for refugees and asylum seekers living in camps settings, says many refugees and asylum seekers that visited his office for psychological support during the lockdown period were experiencing symptoms of stress, depression and isolation. The pandemic has worsened the experiences of refugees and asylum seekers living both in urban and camp settings because of the new threat that it poses.
MenEngage Africa Alliance and Sonke Gender Justice convened a webinar on the 28th of May 2020 where various panellists and participants including civil society organisations, activists, refugee leaders and the United Nation High Commissioner for Refugees personnel came together to share thoughts and reflections on the impact of COVID-19 and the prevalence of sexual and gender-based violence among refugees and migrants.
This initiative highlighted the current multiple interventions that civil society organisations, activists, refugees' leaders and the United Nation refugees' agency are implementing during this complex time that the world finds itself in. But more importantly, the webinar also enabled the possibility of future collaborations in increasing collective advocacy efforts at the regional level with institutions such as SADEC and African Union on issues affecting refugees, asylum seekers and internally displaced people.