The 24th International AIDS Conference took place in Montreal, Canada, from July 31 to August 2, 2022. The International AIDS Conference is organised by IAS – the International AIDS Society. This is an important gathering for people living with and affected by HIV and all those working to address the HIV epidemic.
Sonke Gender Justice, AfriYAN East and Southern Africa, MenEngage Africa partner organisations under the Power to Youth Program, and Uganda Youth and Adolescents Health Forum (UYAHF) convened at the AIDS conference on July 31st, 2022, for an all-inclusive, interactive, engaging, and fun panel discussion aimed at drawing together young people from East, South, and West Africa in general to discuss, dialogue, and share experiences on young people's demand, access, and uptake of integrated and quality youth-friendly sexual and reproductive health, HIV, and SGBV services.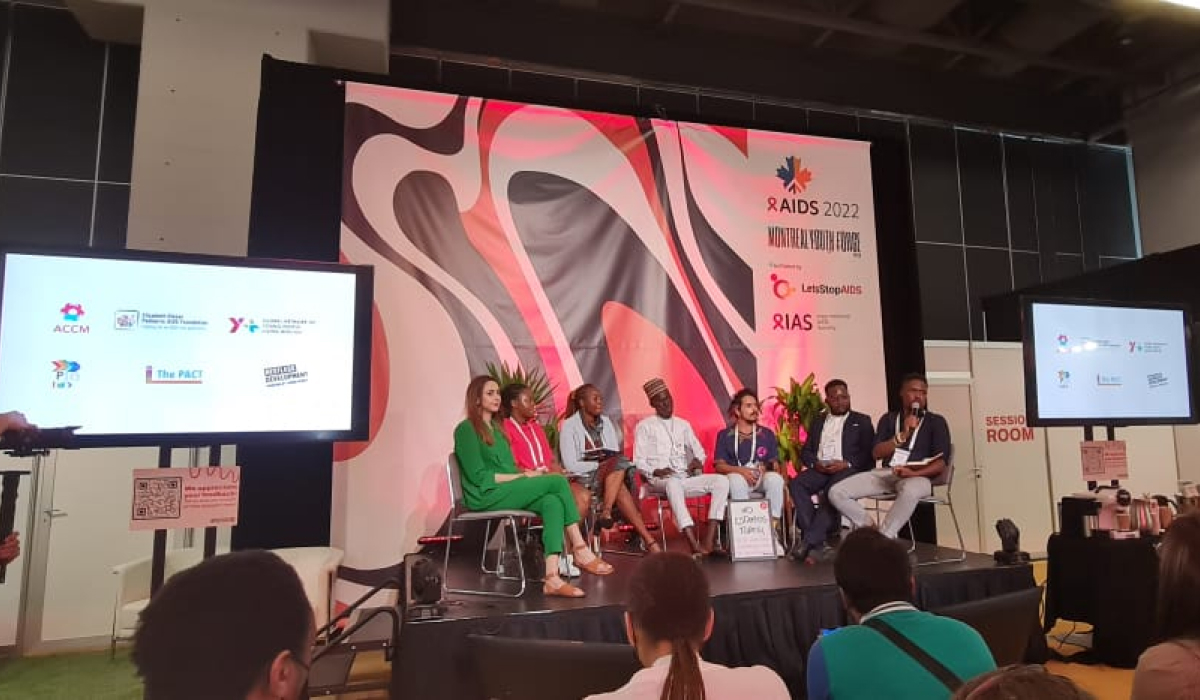 The session sought to shine a spotlight on some of the major barriers that continue to undermine adolescents and young people's quality health and well-being and expose them to the risk of HIV infections and related stigma, teenage pregnancies, sexual and gender-based violence and harmful practices like child marriages and FGM.
The purpose of the session was to provide a forum for young people to share their experiences and to showcase some of their amazing work and involvements with programmes in Africa that support and empower adolescents and young people to make informed decisions, claim their sexual, reproductive health rights and live dignified and fulfilling lives.
In particular, focus was given to young people living with HIV, young people who identify as LGBTQI, refugee youths, indigenous youths and victims of various forms of SGBV, and young leaders who have demonstrated strategic and outstanding youth leadership in mobilising and amplifying the voices of fellow adolescents and young people.
Session objective
Mobilize and amplify voices of young people to share experience and highlight key challenges that they face in demand access and uptake of an integrated package of quality and comprehensive youth friendly SRHR/HIV and SGBV services and information.
Provide a platform for young people to share their outstanding work and engagement with successful programs that are empowering and giving voice and power to young people in their communities to claim their sexual reproductive health rights.
To suggest programmatic and policy related recommendation and best practices that can be adopted and scaled up for increased access to quality and comprehensive HIV/SRHR/SGBV prevention and response services for young people in Africa.