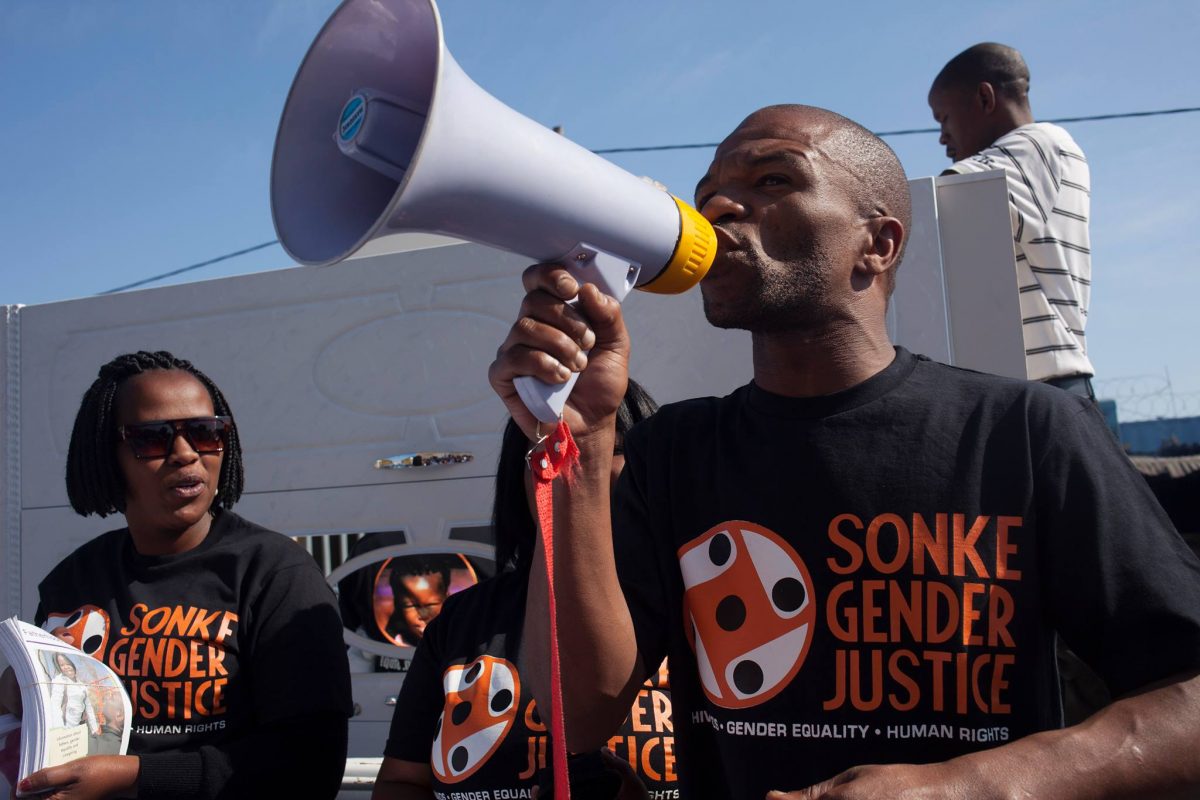 Do you know of Sonke Gender Justice? Sonke (meaning "together") is a South African based NGO that works in South Africa, throughout Africa and through global mechanisms to promote gender equality, positive ideas of masculinity and gender, sexual health & reproductive rights, and human rights – especially those that intersect with gender, sexuality, sexual health and equality. Our work seeks to combat gender-based violence, HIV and AIDS, child abuse, homophobia, domestic violence and rape, and seeks to foster positive attitudes around masculinity, engaged fatherhood, non-violence in relationships and families, and awareness around/furtherance of human rights (whether for refugees, children, women, LGBTI communities, sexworkers or prisoners).
We work on the ground in South Africa, doing workshops, trainings, mobilisations and activism, we work with partners throughout Africa (especially through our MenEngage Africa and MenCare networks), we work nationally through policy and government advocacy, and we work globally through mechanisms such as MenEngage and also directly with United Nations agencies and many other global players working on issues of equality, violence, health & rights.
Our vision is a world in which men, women and children can enjoy equitable, healthy and happy relationships that contribute to the development of just and democratic societies. We hope you'll join us in working towards this vision & keep in touch with us by joining us on Facebook, Twitter & subscribing to our newsletter atwww.genderjustice.org.za.
Please share & invite your friends to join us – TOGETHER/SONKE, we can work to achieve equality!
By Czerina Patel