The short course on Women's Health, Masculinities and Empowerment: Advocacy and Training, has attracted 30 professionals from various disciplines, including the medical, legal, gender and human rights movement. All these have a specific interest in advocating for the improvement of health services and better information for women's health. Today, we share with you some of the participants' names, faces, biographies and their reasons as to how they believe the course will help them in their work.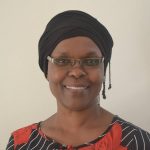 1. Louisa Njeri Ndunyu is a Kenyan lecturer at Maseno University, Department of Public Health. She holds a Doctorate in Philosophy and Population studies from the School of Development Studies and Built Environment at the University of KwaZulu-Natal, Durban South Africa. Louisa's current research interests are on reproductive health, women's health and maternal morbidity and mortality. Her teaching subjects at the university are Sexuality and Reproductive Health, Human Ecology, Research methods, and she mentors and supervises post-graduate students (Masters in Public Health and Doctoral candidates). Her interest in the course is " to further build my career as I plan to undertake my research in family planning," she says.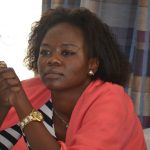 2. Bahati Mubuya Gladys is from the Democratic Republic of Congo. She holds a degree in Ethics and Development Studies. Gladys is currently a Project Coordinator of MenEngage DRC. Her interest was driven by the need to better understand the role of positive masculinities and the best way of integrating local people into the web.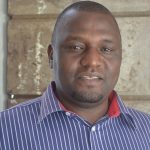 3. Ngoni Chubukire holds a Masters of Science degree in Economics from the University of Zimbabwe. He is the regional team leader for Leadership, Gender and Human Rights programme at SAFAIDS. Ngoni has completed several courses, including Health Economics, Gender Mainstreaming, Information Management, M& E and Management and Leadership. He expects to enhance his competence, knowledge and skills in designing gender-synchronised programmes in Southern Africa and also to understand women's health issues in general.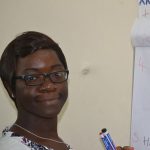 4. Sibongani Kayola holds a degree in Psychology and Development Studies and Philosophy. She is also trained in Monitoring and Evaluation and has a Diploma in Project Management. She is the Monitoring and Evaluation Officer at the Regional Psychosocial Support Initiative in Zambia. Since she believes in empowering the vulnerable and at-risk girls in Zambia, she decided to take the course.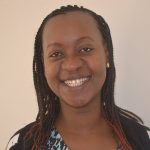 5. Linet Ongeri is a medical doctor in Psychiatry. Linet is currently working at the Kenya Medical Research Institute, Centre for Clinical Research. Her interest in the course is to gain more insight on women empowerment and gender equity issues. " "Mental health and gender equality intersect on many levels. HIV and GBV are my current research interests and, hence, the course will offer me multi-disciplinary approaches to handling the problems affecting women", she says.