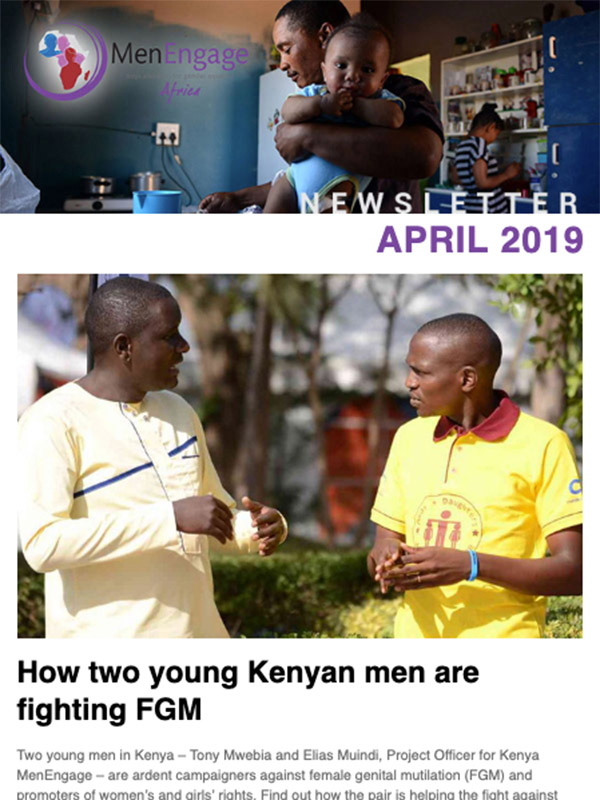 APRIL 2019 How two young Kenyan men are fighting FGM Two young men in Kenya – Tony Mwebia and Elias Muindi, Project Officer for Kenya MenEngage – are ardent campaigners against female genital mutilation (FGM) and promoters of women's and girls' rights. Find out how the pair is helping the fight against practices that harm […]
The network hosted a number of activities to educate and sensitise targeted audiences about GBV and its consequences.
This Women's Day, MenEngage Africa renews its call for a just and sustainable future for all.