Our Women's Heath, Masculinities and Empowerment: Advocacy and Training short course has attracted participants from a variety of disciplines. Here is the latest batch of participants, their profiles and their interest in the course: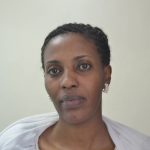 1. Umulisa Liliane holds a Bachelors degree in Law and a Masters in Gender and Development. She is currently the CBO's programme coordinator of SFH Rwanda. Her interests in the course are to share and learn experiences, learn new strategies of engaging men in health issues and to network.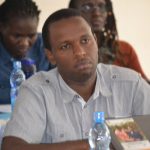 2. Damascene Habimana is in charge of the Communications and Advocacy unit at the Rwanda Men's Resource Centre (RWAMREC). He holds a Masters degree in Communication and Public Health. He expects that he will widen his scoop of understanding on masculinities, women's health and advocacy to be better equipped for his tasks at work.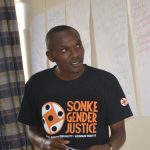 3. Elias Muindi currently works as the Project Coordinator of the Margaret Wanzuu Foundation, an organisation that works with men and boys to prevent Gender Based Violence. He holds a Bachelors of Arts degree in Theology and Community Development and a Diploma in Law and Project Management. He is keen in gaining more knowledge and skills for women empowerment and learn best practices applicable in his area of work.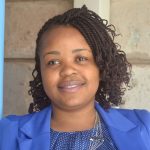 4. Nyasha Sanie currently works for Zimbabwe Lawyers for Human Rights as Project Officer. She studied Development Studies and Journalism. Her expression of interest was to sharpen her skills in working with men and women in her role as the gender focal person.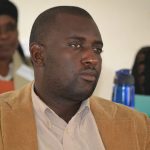 5. Masimba Nyamucheta currently works as a Project Officer of the Zimbabwe National Network of People Living with HIV (ZNNP+). He holds a Masters of Science degree in Development Studies, a Bachelors of Science degree in Social work and a Diploma in Project Management. He is keen to gain a more comprehensive appreciation of integrating women's empowerment and masculinities in HIV programming.