Following the brutal killing in January of David Kato, a fearless advocate for Lesbian, Gay, Bisexual, Transgender and Intersexed people's (LGBTI) rights in Uganda, the MenEngage Africa network circulated a statement across the region which was endorsed by the MenEngage country networks and a large number of partner organisations.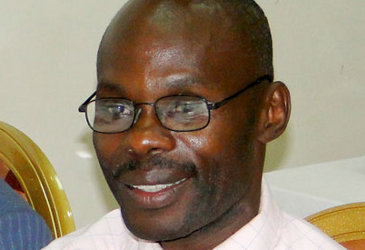 The statement called on the Ugandan Government and the African Union to take swift action to bring his murderers to book and to make clear their commitment to protecting the rights of LGBTI people across the continent.
The statement also requested the decriminalization of same-sex relations, the withdraw of the Anti-Homosexuality Bill before the Ugandan Parliament, which has been roundly condemned across the world, and for political and religious leaders to fulfill their constitutional obligations to promote a political culture that unflinchingly promotes human rights.
It further condemned the many newspapers that had published inflammatory and hateful articles against the LGBTI community, which directly contributed to the escalating death threats towards Kato and others advocating for LGBTI rights.
Finally, MenEngage Africa also called on the African Union to deliver on their commitments to protect the rights of LGBTI communities as outlined in the African Charter for Human and Peoples' Rights, including taking a firm position against bills criminalizing homosexuality currently under review in a number of African countries.
MenEngage country networks were also encouraged to deliver petitions to the Ugandan embassies and consulates in their respective countries and hold demonstrations calling for action from the Ugandan Government.
As the South African human rights organisation Amandla stated, "…the persecution of lesbian, gay, bisexual, transgender and intersex (LGBTI) people on our continent is an attack on democracy, equality and human rights for all." The MenEngage Africa networks stands in solidarity with the courageous LGBTI activists in Uganda and across the continent.
More information on the MenEngage Alliance can be found at www.menengage.org.