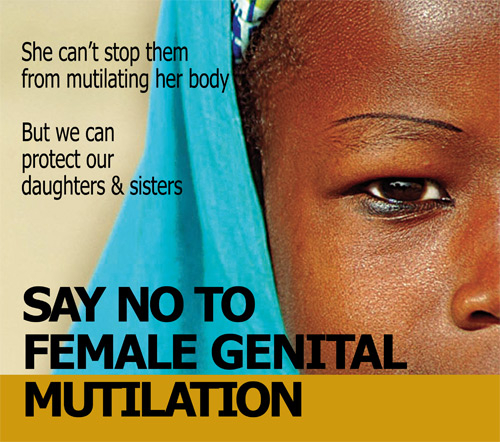 On this World Patient Safety Day, 9th December 2016, we as MenEngage Africa, reaffirm our opposition to all forms of female genital mutilation (FGM). FGM, a practice steeped in "cultural" and "religious" beliefs, continues to hurt and violate girls and women in many parts of the world.
What is of concern is the rising phenomenon of the "medicalisation" of FGM. This refers to the procedure being carried out by a doctor or other member of the health profession, usually at a very high fee on the pretext that they are providing a "better quality" and "safer" operation.
The medical and paramedical professions have for a long time practised acts of mutilation in numerous countries in East Africa, primarily in Egypt, Sudan, Eritrea and Somalia. In West African countries such as Cote d'Ivoire, Mali and the rest of the sub-region where an increasing number of members of the nursing profession, including midwives, doctors or surgeons are involved, the phenomenon is more recent. Clinics that practice FGM have also been identified in Kenya.
While there are various valid reasons for denouncing the "medicalisation" of FGM, we particularly denounce it for this one: It goes against the ethical basis of the medical profession.
As professionals whose duties are to heal, care, protect and restore life, health care workers must avoid and cease harmful practices. The "medicalisation" of FGM is an absolute breach of ethics that tarnishes the reputation of the entire heath care profession.
Over 25 years, it is the medical profession that has helped shape understanding of the reality of FGM and its consequences on the well-being and lives of young girls and women.
Such an invasive surgery obviously comes with health risks and can also result in death. According to the United Nations Population Fund, FGM can lead to long-term consequences, including complications during childbirth, anaemia, the formation of cysts and abscesses, keloid scar formation, damage to the urethra resulting in urinary incontinence, dyspareunia (painful sexual intercourse), sexual dysfunction, hypersensitivity of the genital area, and increased risk of HIV transmission, not to mention the potential psychological effects of having your genitalia altered or removed.
This new understanding must serve the needs of girls and women. A doctor or carer who carries out an act of mutilation commits a crime against the women who trust them, against the spirit and ethics of medicine and against society.
The medical profession itself has proven that FGM has no medical benefits. Thus, the "medicalisation" of FGM is yet another violation of the human rights of girls and women and its elimination is a human rights imperative and an important end in itself.