From the 23rd to the 27th of April hundreds of Africa's citizens converged in the beautiful city of Maputo, in Mozambique, where they had gathered for a MenEngage Symposium that had been organised by MenEngage Africa, HOPEM and University of Eduardo Mondlane in partnership with Sonke Gender Justice. It was a platform for African citizens, young and old, to engage in political and social transformation discussions, ideas and innovations. Among all that gathered at the Symposium, which ran concurrently with a Youth Forum, I was privileged to have been a guest and speaker at one of the sessions.
The Youth Forum which was running under the theme, "The Africa We Want: Youth Leadership to Strengthen Activism and Partnership on Gender Equality and Social Justice", was a critical and yet strategic forum where there was a nexus of ideas from different people with various persuasions and ideological inclination. It provided an environment where there was a node of ideas through sharing experiences from different countries with unique social and political frameworks. It was an eye opening experience as it provided me with necessary knowledge, skills and technical know-how on issues that include and are not limited to gender, LGBTQ and masculinities.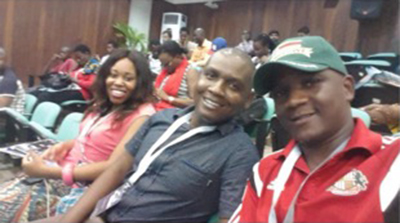 Coming from a background of political activism with an ideological orientation that is Pan Africanist in craft, for me, the experience was multi-layered. Firstly, I was awed by the level of ignorance that most of us young people have with regard to issues to do with gender, feminism and masculinities.
Secondly, I was humbled by our interconnectedness as African youths despite our different backgrounds and beliefs. Finally, I was overwhelmed by the level of engagements, the nuggets of wisdom being shared by the different panellists who were invited to speak and/or discuss these critical issues.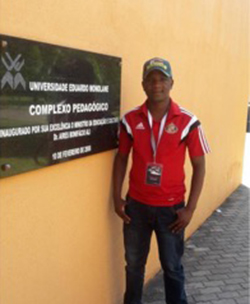 The Symposium sought and achieved the target to discuss a number of social issues that include Masculinities, Human Rights, Cultural Practices, SDGs and Democratic Governance in Africa. These are fundamental issues whose importance is untold. With 60% of the African population being young people, it was instructive that young people be part of the conversations that took place in Maputo. It was important that the youth voice be heard as well as our generation is undoubtedly the majority and then future depends on it.
It was critical that these discussions that helped us shape our traditional norms and beliefs with a fundamentally changing and growing global village, be held in the presence and with the participation of the young people.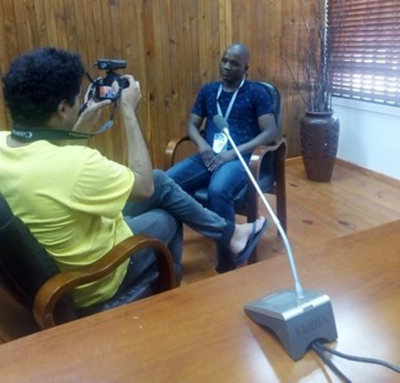 For me it was clear that the organisers situated the young people in the conversations primarily because they believed, and rightly so, that young people will influence through social interventions in all spheres: politically, economically, culturally and socially. I was thence privileged to then speak on one of the sessions which was rightly headlined, "Youth Leadership: Enabling Agents of Change to Advance Human Rights'' and my presentation was hinged on political participation and activism.
One of the most critical issues that had a major bearing and defining difference for me was the so-called ''Taboo Topics'' which include LGBTQ and Sexual Violence. Having been a budding traditionalist with a Pan Africanist background, I found the Symposium deliberately nudging the young people into avenues of critical thinking and contestation of ideas. For me this was a defining experience as I have but all tried to ignore talking about these issues with anyone, notwithstanding my Zimbabwean background. It was defining because of all things, I had to share a platform and even accommodation with a LGBTQ activist. It should have been uncomfortable, it could have been, but looking at back at it, we realise that there is more that unites us as a people than what separates us.
The experiences of the Maputo Symposium left an indelible mark in my activism as it opened a new array and boulevard of areas of interest. For a long time many young people, me included, believed masculinity was a show of manhood. The Symposium interrogated that aspect, dissected for all the participants the difference between toxic and positive masculinity. It was also instructive that youths were involved as issues of feminism were also dissected – a subject many thought was the purview of women only. In that aspect, the Symposium gave us an understanding that sexual violence, toxic masculinities, sexism, misogyny and chauvinism is a thing of the past which should be shunned by our generation, a generation ready to lead as we forge ahead into the untamed future.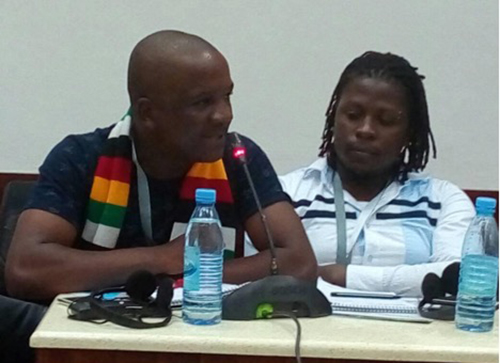 As our Hotel shuttle steered into the Airport on the 27th of April, I could not help my marvel at the five days that had gone by. I marvelled at the baggage section of the airport. For me, it was not the physical luggage that made me smirk, it was the level of luggage and nuggets of wisdom I had got from the Symposium. My biggest take away was the need for an intergenerational consensus that connects the past, the present and the future.
By and large the MenEngage Africa Symposium succeeded in provoking our thought process, triggered critical thinking that generated into an overflowing debate on pertinent issues affecting Africa, which include but are not limited to human rights, democracy and cultural practices.
The Symposium was instructive as it was set in a political-social context as the continent undergoes various social, economic and political challenges, among conflicts, political instability and various practices associated with the violation of human rights. Hence, the inclusion of young people in the discourse was extraordinarily important and telling.
Finally, there is need to expedite these forums and centralise them to national contexts so that we can reach out to the dusty and forgotten places where ignorance to these issues is rife. It will be prudent for young people to be part of this process, as agents of change. If I were to choose, I would rather be an active participant to this galvanising ideological framework than be a passive recipient to the same.
Author: Munashe Mtutsa, Zimbabwe Friedrich Ebert Stiftung YLT Alumni, Southern African Regional Youth Forum Alumni