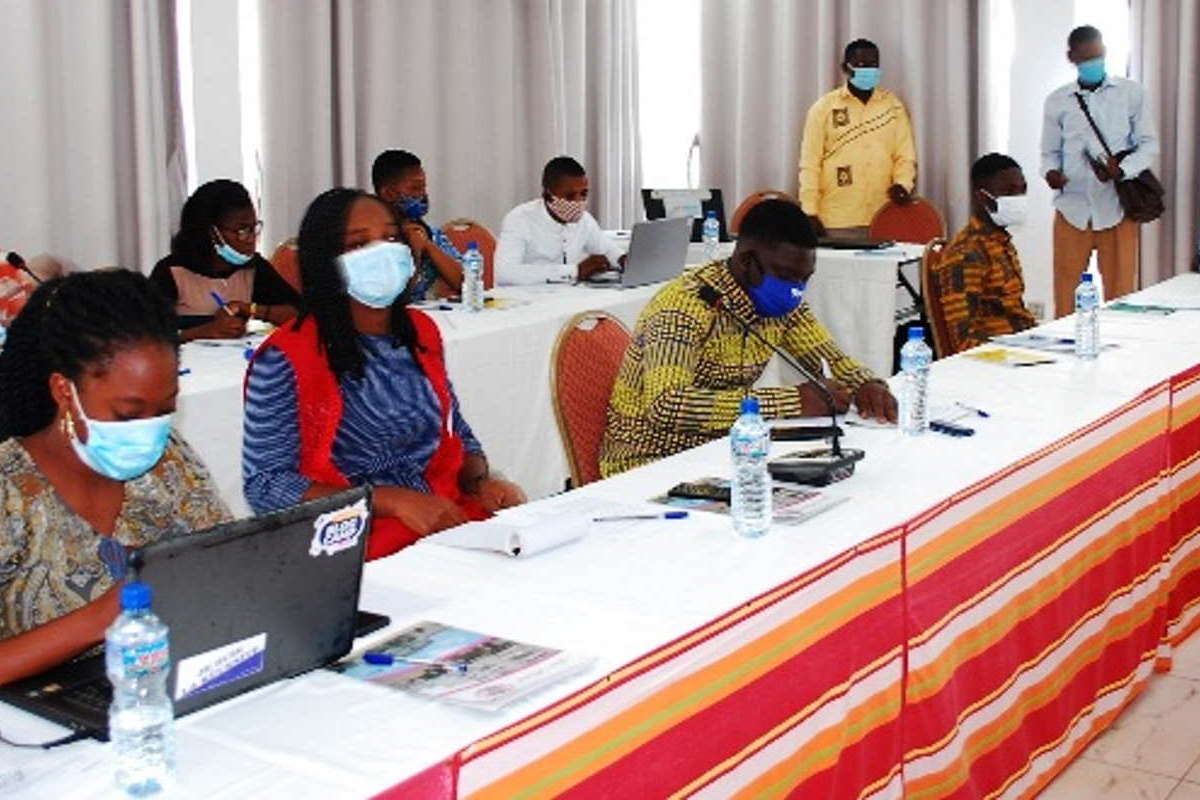 Young men from the MenEngage network completed Friday in Kpalimé (about 120 km north of Lomé), two days of training in "comprehensive sex education and advocacy" for the taking of initiatives and actions in the field.
Young people from other organizations also followed this training organized by the Alliance Fraternelle Aide pour le Développement (AFAD) in collaboration with the MenEngage network, as part of the implementation of the project "Positive Masculinity, Norms and Gender Relations Plus fair ". This meeting received financial support from the NGO AFAD (Iamaneh Switzerland) and from "Sonke Gender Justice" from South Africa.
During these two days, participants exchanged on themes relating to comprehensive sexuality education: how to educate young people on sexual and reproductive health from an early age and advocacy techniques in order to bring young people to have the ability to influence decisions.
Participants who already work in structures and NGOs in the field, are called upon to be torchbearers, in order to disseminate the knowledge acquired in the field.
"Young people are evolving today without notions of sex education and do not know how to manage sexuality in a healthy way. This information is not yet integrated into the training curricula in secondary schools in Togo, resulting in slippages which result in school pregnancies and sexually transmitted infections, "said Agboka Kokou Edem (coordinator of the MenEngage network Togo and project manager at NGO AFAD).

He invited young people to take control of their lives: "The world is changing today at breakneck speed and we must take advantage of the NICTs to have the right information on sexual and reproductive health".
Galley Kossi Adolphe (president of the youth council of Togo and responsible for monitoring and evaluation of the NGO AFAD) agreed, giving advice to the participants.
"Talking about sexuality with your child is not common in our culture. The inclusion of comprehensive sex education in the school education system will greatly strengthen the capacity of young people who, in turn, will be able to easily transmit it to their children, which would change the habits of future generations, "he said.
Note that the opening ceremony was chaired by the president of the MenEngage-Togo executive committee Etsè Yao Eugène in the presence of the AFAD Togo NGO coordinator Tomety Dovi Mawuli.
As a reminder, MenEngage is a network, a global alliance that works with men and boys alongside women and girls to achieve gender equality and the fight against gender-based violence.
This network mobilizes civil society organizations, United Nations agencies, state organizations to reflect in depth on how to work to transform gender norms and relationships towards gender justice.
This article was originally written for Savoir News by Bolassi Atchinakle.