Every year on May 28, non-governmental organisations, governmental agencies and the private sector come together to celebrate Menstrual Hygiene Day and to highlight the importance of good menstrual hygiene management. This year's World Menstrual Hygiene Day 2020 theme is "Period in Pandemic". The idea behind choosing this theme is to highlight how the challenge faced by women during menstruation has worsened due to the ongoing Covid-19 pandemic. In a tweet, UNICEF said "Periods don't stop for pandemics – it's every girl's right to manage her period safely and with dignity.
Coronavirus pandemic impact on Menstrual health and hygiene
Lockdowns, closed borders, disruption of business – the Coronavirus pandemic has far-reaching consequences for many people, including menstruating women.
Here are six facts about periods in the coronavirus pandemic:
Menstrual supplies are essential items
Economic disruptions have led to women and girls losing access to hygiene products. These include sanitary pads and tampons, menstrual cups, reusable napkins, pain medication and soap.
Solution: Governments must ensure these items be declared essential and remain available.
Access to menstrual hygiene products for people in quarantine
It is difficult for patients in hospitals and in quarantine to obtain menstrual hygiene products, according to our anecdotal investigation during this lockdown in Nigeria.
Solution: Those in charge must address the potential loss of access by ensuring adequate supplies. Health care staff need to be trained to sensitively meet these needs.
Health workers, too, need menstrual health supplies
Around 70% of health care workers are women. To effectively respond to the pandemic, they work long hours under intense pressure. Not only do they need access to menstrual hygiene materials, but also the time and the resources to manage their menstrual health. This is particularly important for front-line health workers who wear personal protective equipment (PPE). Putting on and removing PPE prevents the quick changing of menstrual hygiene materials, leading women to constantly put on protective suits, suppress menstruation through the use of oral contraceptive pills, or potentially miss days of work.
Poverty makes it harder to access menstrual hygiene supplies
People living in poverty already face barriers to obtaining menstrual hygiene supplies and related health services. With stores and public transport closing, rising costs and increasing economic uncertainty, they are now facing even bigger hurdles. Our experience in the field suggests that women are forced to prioitise food and water over personal care items.
Coronavirus threatens the rights and health of vulnerable people who menstruate
Gender inequality, extreme poverty, humanitarian crises and harmful traditions have turned periods into a time of deprivation and stigma. These vulnerabilities are only increasing under this pandemic.
Rumours about menstruation
As education and health services have been disrupted, so has the flow of basic information about menstrual health and hygiene.
Solution: There's a need for new and creative ways to educate people about menstruation to dispel rumours and spread positive, accurate information.
Improving Menstrual Hygiene Practices in Nigeria
In Nigeria, poor hygiene practices have been a major concern at the local and State levels. Personal and environmental hygiene have been prioritised at the government level, with various intervention programmes and projects. However, in accordance with achieving the Sustainable Development Goal 3 of ensuring the health and well-being of all, especially women and girls, menstrual hygiene should be given top priority and discussed extensively at all cadres of power and institutions.
Menstrual hygiene is an under-discussed topic, especially at the household and community level. In Nigeria, some cultural and religious norms are associated with menstruation, some of which include not allowing menstruating women and girls to partake in certain activities and not permitting them to prepare some kinds of foods.
These norms often encourage the stigmatisation of these women and girls directly and indirectly. When girls are on their periods, it often hampers their productivity, as some experience pain while some cannot properly manage their menstrual hygiene due to lack of resources.
According to UNICEF and WHO, only 29% of the Nigerian population have access to basic sanitation services. Information on menstrual hygiene management in Nigeria is limited. Menstrual hygiene is a big issue and should be addressed accordingly. Below are highlights of certain problems and recommendations:
Firstly, Water, Sanitation and Hygiene (WASH) has been identified as a major issue in Nigeria. UNICEF reports that about 26.5% (approximately 50.3 million) of the population use improved drinking water sources and sanitation facilities in Nigeria.
A critical tool to promoting menstrual hygiene is by ensuring the availability of clean water at strategic places such as schools, market places and other public domains across urban and rural areas.
Secondly, the cost of purchasing a pack of sanitary pads in Nigeria is relatively high for low-income earners and young dependent women. Due to this reason, some girls prefer to use leaves or rags to manage their period flow.
This, in turn, affects the productivity of these women. Some girls are unable to go to school while some women are unable to work or carry out their businesses effectively during their menstrual periods. When women are unable to contribute to economic activities for a number of days, it hampers the growth of the economy. Therefore, it is recommended that the government subsidise the cost of sanitary pads to ensure affordability for all women and girls. Also, sanitary pads should be made available at public places for free.
Thirdly, stigmatisation, which is often encouraged through certain cultural norms, remains an issue which should be addressed.
Increased public awareness, sensitisation, and education at the grass-roots level are necessary to improve the knowledge of individuals on myths and norms that segregate women on their menstrual periods. Menstrual hygiene management should also be prioritised to ensure women and girls are effective during their menstrual periods, for improved productivity.
MenEngage Nigeria Network, through Society for the Improvement of Rural People (SIRP), celebrates this year's 2020 Menstrual Hygiene Day.
With support from RockFlower Fund; Society for the Improvement of Rural People (SIRP) celebrated this year's 2020 Menstrual Hygiene Day with four major objectives, namely:
Practical training on how to prevent COVID-19 using the WHO and Nigeria Centre for Disease Control (NCDC) protocol.
Discussions/Talks around the International Day of Menstrual hygiene.
Training on how to prepare re-usable menstrual pads as skills training for economic empowerment for adolescent girls of Idaw River Community.
The training on How to prepare re-usable menstrual pads was aimed at eliminating the barriers encountered by numerous adolescent girls from Idaw River Community of Enugu South Local Government of Enugu State, Nigeria; especially during thisCOVID-19 period. The training included a hands-on skill acquisition programme. The young girls were trained to produce reusable sanitary pads, thereby opening them to social and economic opportunities.
The reusable sanitary pads are packaged as a kit. Each kit is made up of 2 shields, 6 flannels and 1 bag. It currently sells between N350 and N450. This is cheap compared to a disposable sanitary pad that costs between N550 and N800.
Photo-gallery of the Celebration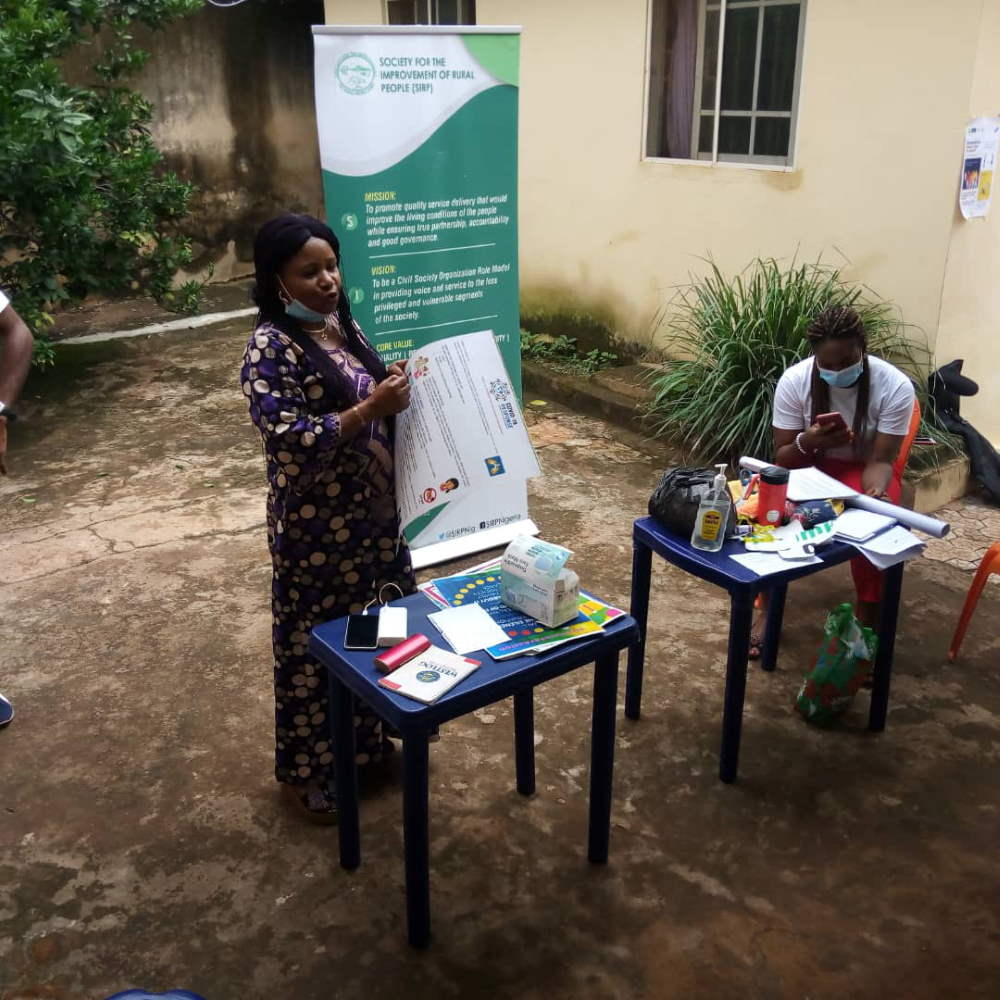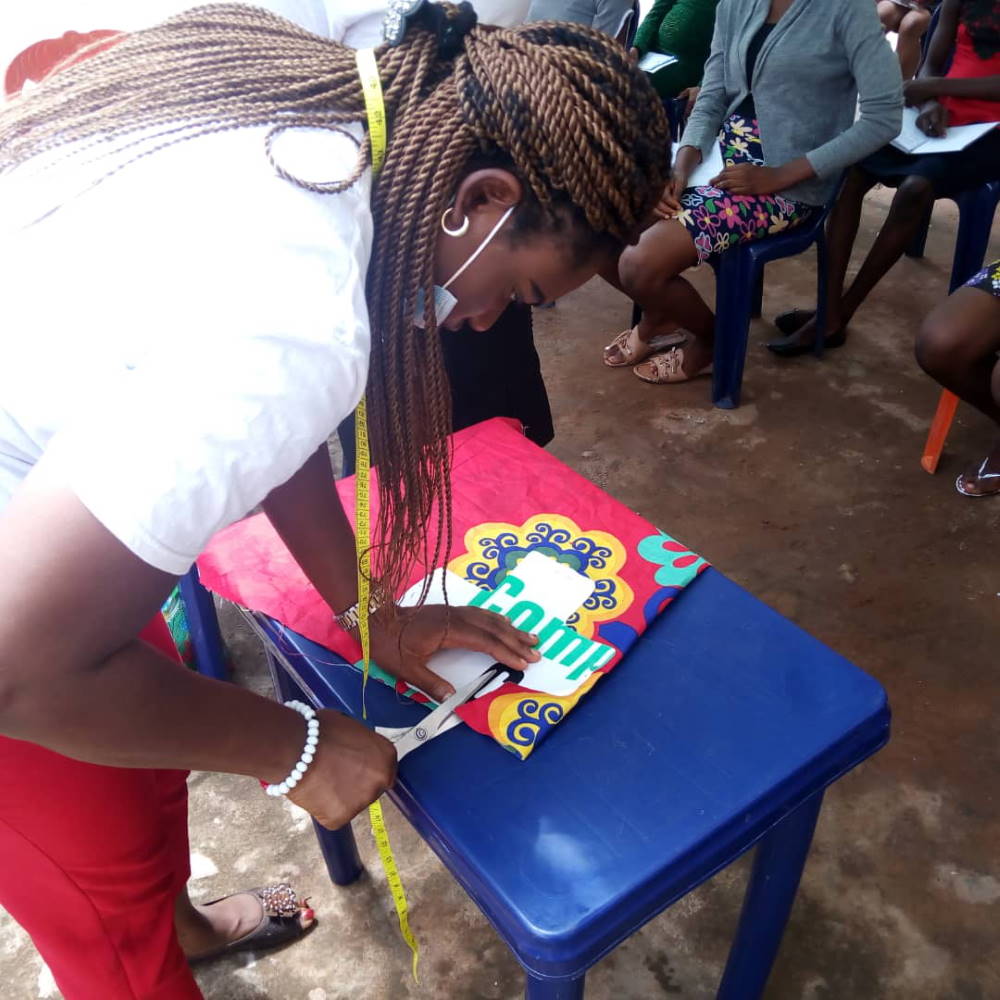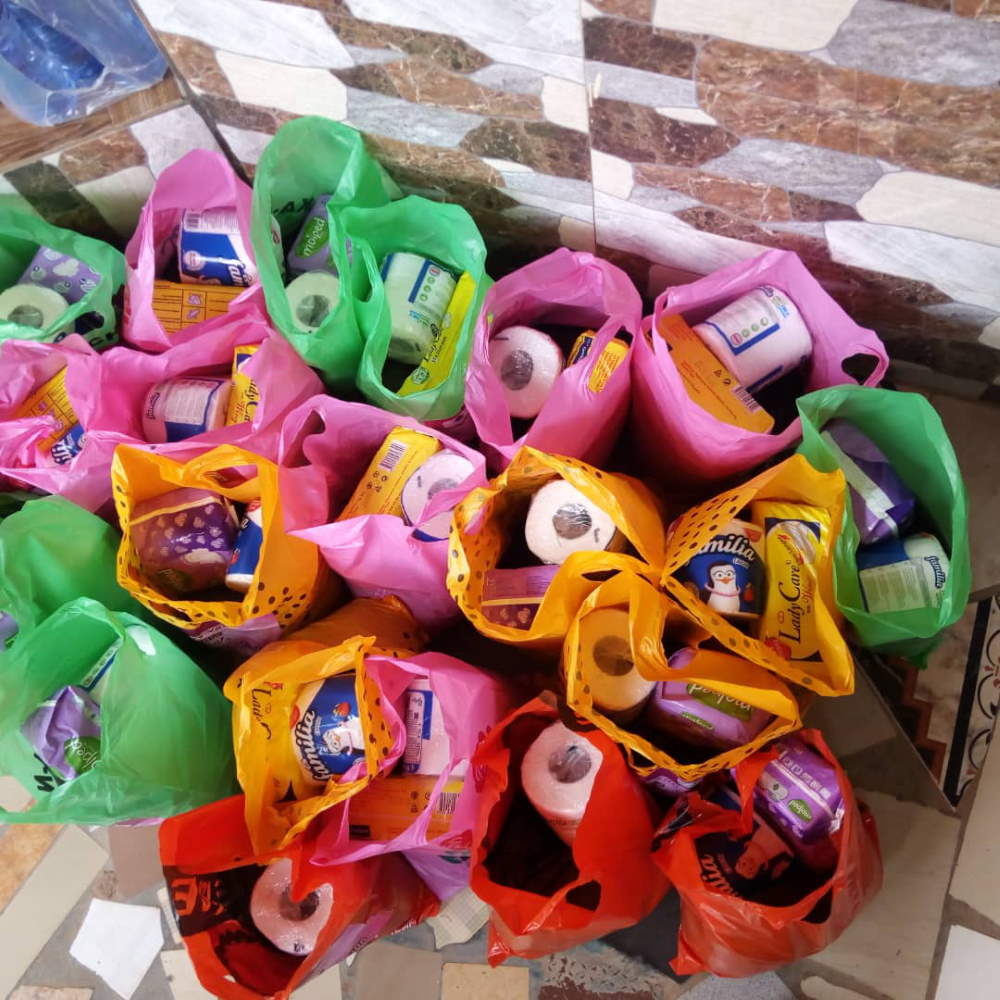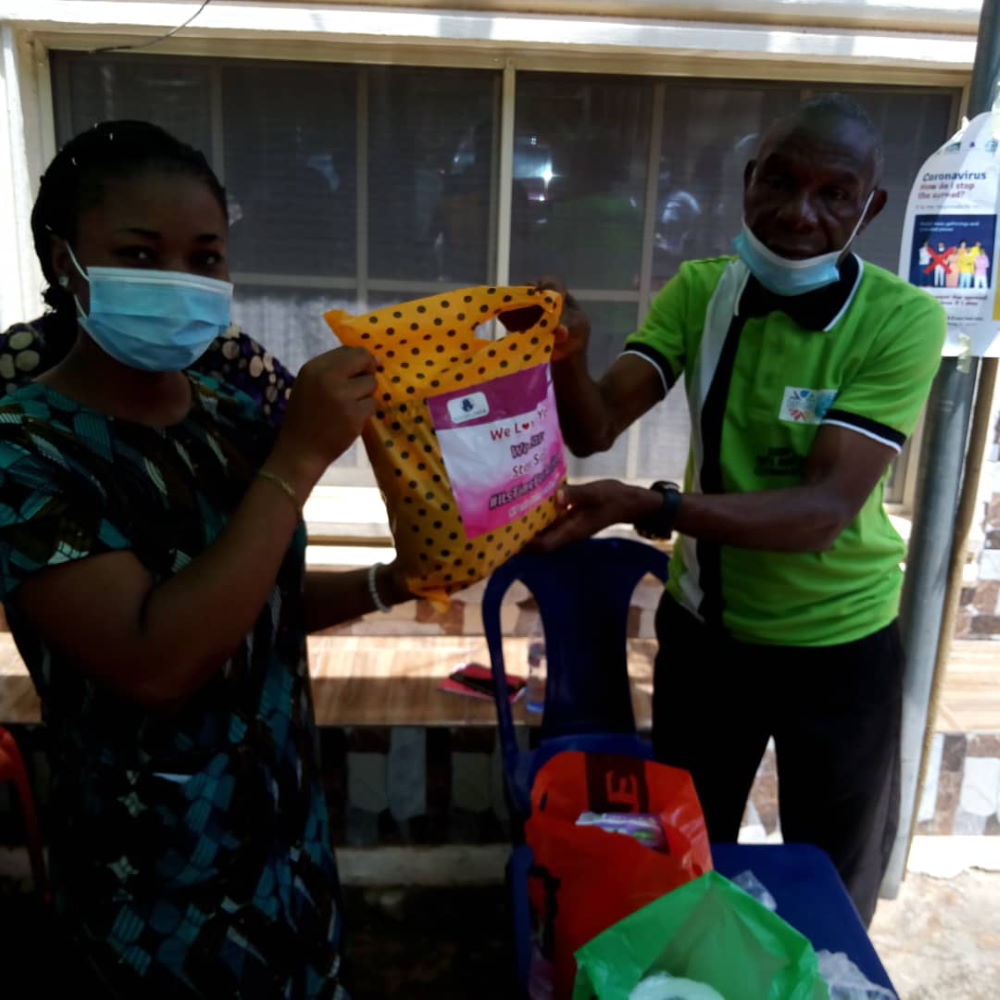 The celebration was inclusive, participatory and very educative.